Kanye performs A Tribe Called Quest song with Q-Tip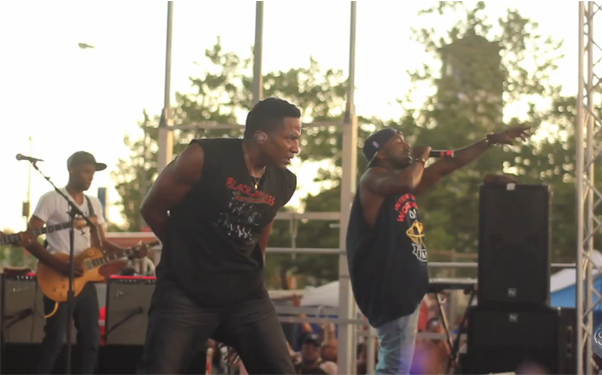 Posted by Brandon Kim on
The annual Brooklyn Hip-Hop Festival blew up this weekend with Q-Tip and friends doing their Tribe Called Quest set with guests like Busta Rhymes, and The Roots' Black Thought. The biggest surprise was mister Twisted Dark fantastical himself, Kanye West, in a guest appearance that was decidedly cheerier than some of his recent surprise appearances.
So cheery in fact, he never seemed to stop grinning like a schoolboy shorty having his dreams come true. Watch West take the stage, and join Q-Tip in performing Tribe's "Award Tour," after which the launched into a couple tracks from West's latest "My Beautiful Twisted Dark Fantasy."
Do you think Kanye stepped up? Let us know in the comments below or on Twitter or Facebook!