Joss Whedon's "The Cabin in the Woods" gets a release date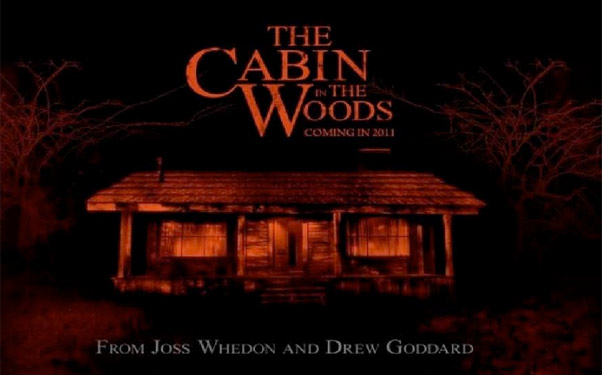 Posted by Rick Marshall on
It's been a while since we received any updates on "The Cabin in the Woods," the long-awaited horror film from geek-friendly filmmaker Joss Whedon, but today brings some big news about the project.
Lionsgate officially announced their acquisition of the distribution rights to the long-delayed film this week, and — more importantly to Whedon's legion of fans — set a date for the film's release.
According to the studio, "Cabin in the Woods" will hit theaters April 13, 2012. The film was originally scheduled to premiere in February 2010, but stalled when original distributor Metro-Goldwyn-Mayer filed for bankruptcy.
Written by Whedon and Drew Goddard ("Cloverfield"), "The Cabin in the Woods" follows a group of people who head out to a nice little cabin for a vacation, only to unleash some sort of supernatural horror. "Thor" star Chris Hemsworth plays one of the main characters in the film, and Goddard makes his directorial debut.
While additional plot details are scarce, Whedon has described "Cabin in the Woods" as "the horror movie to end all horror movies" — no small claim, certainly. Early indications point to a tongue-in-cheek film that plays with the conventions of the genre while remaining, well… really, really scary.
"The Cabin in the Woods" cast also includes Richard Jenkins, Bradley Whitford, Kristen Connolly, Brian J. White, Fran Kranz, and Jesse Williams, as well as popular Whedon-favorite actress Amy Acker.
Excited to see "The Cabin in the Woods"? Chime in below or on Facebook or Twitter.