Johnny Depp to play vampire-hunting journo and/or Revolutionary War hero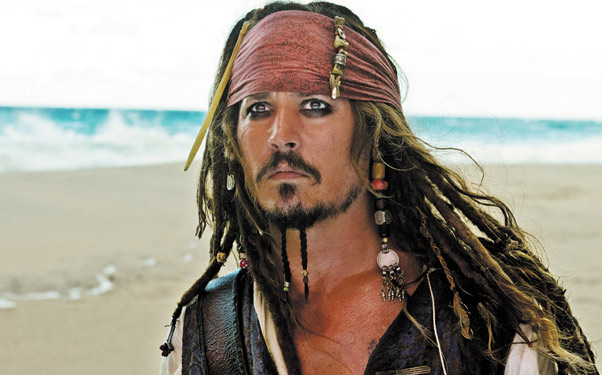 Posted by IFC on
Given the massive success that Disney has found with Johnny Depp in their "Pirates of the Caribbean" franchise, it should come as no surprise that the company is joining forces with the actor's Infinitum Nihil production company for two new movies. What is absolutely, utterly shocking, however, is that Depp is not scheduled to play an eyeliner-pirate in either flick.
The first film is an adaptation of the 1972 television movie "The Night Stalker," which tells the story of an investigative reporter that tracks a Las Vegas serial killer who may or may not be a vampire. The film was a humongous success, spawning both another made for television movie, "The Night Strangler," as well as the television series "Kolchak: The Night Stalker," both of which starred Darren McGavin as the reporter Carl Kolchak.
According to the fine folks over at Deadline, Depp is said to be "the potential star" of both "The Night Stalker" remake as well as another film focusing in on Paul Revere's legendary midnight ride. While the supernatural elements of "The Night Stalker" seems to fit in nicely with Depp's "friendly-goth" aesthetic, a historical drama about a Revolutionary War hero appears a little further afield. We're sure they could fit in some kind of monster somewhere though. Or hell, just make Paul Revere a vampire – it'd explain why he's out at night.
Speaking of vampires, Depp is currently working on the Tim Burton film adaptation of "Dark Shadows," in which he plays the vampire Barnabas Collins. The actor will next step into the boots of Tonto in "The Lone Ranger," which features Armie Hammer as the titular hero.
Would you rather Depp play a vampire hunter or a Revolutionary War hero? Or both? Let us know below or on Twitter or Facebook.