Jennifer Aniston calls "Horrible Bosses" role one of the most fun of her career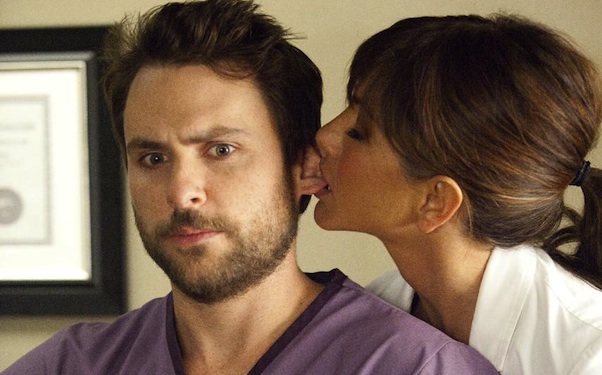 Posted by Matt Singer on
It's hard not to enjoy the sight of an actor enjoying themselves onscreen. And Jennifer Aniston just looks like she's having a blast in "Horrible Bosses." She plays Dr. Julia Harris, one of the film's trio of evil employers, who blackmails her uninterested (and engaged) dental hygienist Dale (Charlie Day) into sleeping with her. In a big departure from her good girl image, Aniston gleefully throws herself into the business of being bad. She swears like a sailor, flirts like a fratboy, and erotically eats bananas and hot dogs in her underwear. I think there was a fourth thing in there too, but I lost my train of thought somewhere around eating hot dogs in her underwear. Oh well.
Here, Aniston tells me about whether she was looking do something different when she signed on to play Dr. Harris and where the role ultimately ranks amongst the highlights of her career.
video player loading
.
.
.
"Horrible Bosses" opens everywhere tomorrow. You can read my review of the film right here.
What's your favorite Jennifer Aniston performance? Tell us in the comments below or on Facebook and Twitter!