"Bond 23" snags Javier Bardem, Ralph Fiennes and Naomie Harris: report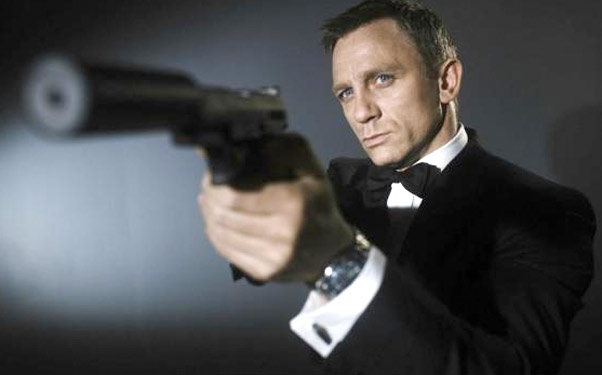 Posted by IFC on
Since "Bond 23" finally got back on track following funding issues far too dry to get into here, it's been rumored that everyone's favorite hunky Spaniard, Javier Bardem, would be stepping in as the film's villain. Now comes reported confirmation that not only will Bardem be in the flick, but that he'll be joined by Ralph "Don't Say 'Rawlf'" Fiennes and Naomie Harris.
The UK's Daily Mail broke the story, but it's up in the air whether Bardem will be playing "Bond 23's" villain, the first-ever MTF transsexual Bond girl, or (fingers crossed) both. Fiennes' role is likewise still unknown, but Naomie Harris will be stepping behind the desk of classic Bond character Miss Moneypenny.
Not seen since 2002's "Die Another Day," in which she was played by Samantha Bond, Moneypenny has traditionally been a dry foil for whoever plays Bond, with a fair bit of sexual tension between the two. Given that Harris, best known for her appearance in "28 Days Later," is both a great actress and absolutely smoking hot, her and Daniel Craig should have no problem pulling that off in our esteemed estimation.
Bardem, Fiennes and Harris join star Daniel Craig and Judi Dench, who will reprise her role as M. Directed by Sam Mendes ("American Beauty", "Revolutionary Road"), "Bond 23" is scheduled for a November 9, 2012 release date.
Which name is more ridiculous: "Miss Moneypenny" or "Ralph pronounced as Rayf"? Tell us below or on Facebook or Twitter.