Watch now: "Harry Potter" Song by Rhett and Link inspired by one woman's passion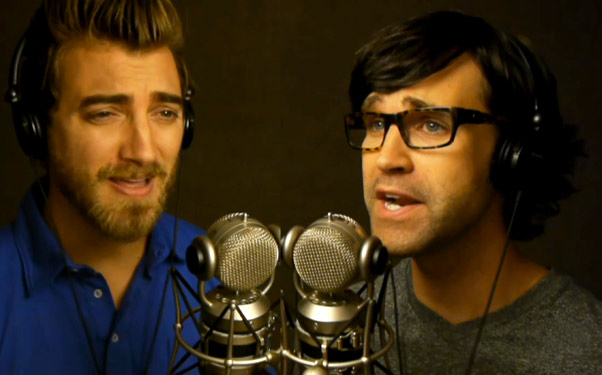 Posted by IFC on
By Brian Warmoth
Rhett and Link specialize in giving voices to the voiceless in their local commercial projects. This week, with the release of "Harry Potter and the Deathly Hallows: Part 2," they turned their attention to the story of one sad fan of the franchise, however. In a vlog entry where a woman appears overcome with grief and mosquito swarms, she calls out to the world declaring her love for J.K. Rowling's title character. But since she can't quite find the words, Rhett and Link helped her out with a quick song.
video player loading
.
.
.
"This is just a fangirl with a camera being an amateur, making a vlog, making a statement, saying that Harry Potter changed my life, and I have no idea how to deal with it," she says.
Luckily, the Commercial Kings know how far a little music can go when telling a story, and they seem to understand her struggle.
"The lighting isn't perfect, and I'm not looking perfect. I'm in this huge cozy thing, and I haven't washed my hair today," she says looking into her handheld camera.
She doesn't mind the dull surroundings, though, because she has a statement to make. And she's willing to speak through a hungry cloud of bugs to say it.
"No words in any language could explain how real this is for me," she states. "Harry Potter is a huge part of my life."
And now, he is also a part of her song.