Francis Ford Coppola unveils the first look at his horror film "Twixt"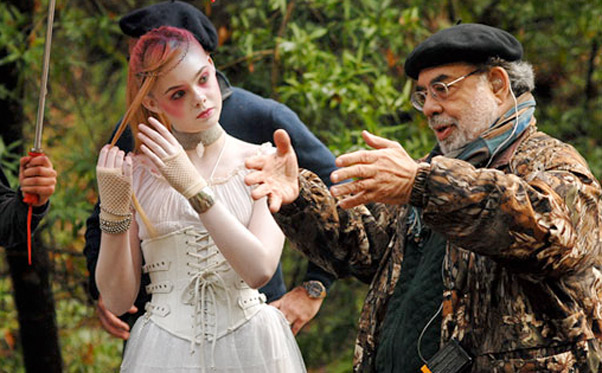 Posted by Aubrey Sitterson on
If you're anything like us, you usually spend San Diego Comic-Con 2011 trying to avoid smells and gross-looking cosplayers. But instead of allowing yourself to be consumed with such a futile endeavor, why not go check out Francis Ford Coppola and his new movie, "Twixt"?
We told you earlier this month about Coppola's plan to return to SDCC in his first visit since 1991, back when he was promoting "Bram Stoker's Dracula." Now, however, we have more to go on than the film possessing "the imagery of [Nathaniel] Hawthorne or [Edgar Allan] Poe." We've got an actual picture!
The shot, from the fine folks at Entertainment Weekly is our first glimpse at the "gothic indie," and shows off Elle Fanning all done up in her Victorian garb. The movie follows Val Kilmer, a horror novelist who is prompted by visions to explore Fanning's murder.
According to the official Comic-Con schedule, Coppola and musician Dan Deacon will be showing off sequences from the film, and will "involve the audience in a dress rehearsal of the completely unique and innovate way they plan on performing it." It will all go down from 11:45 to 12:45 on Saturday, July 23, and since its Coppola and taking place in the much-talked-about Hall H, you should probably go ahead and start lining up.
Does the photo make you more intrigued about "Twixt"? Chime in below or on Facebook or Twitter.