Every Ray Harryhausen creature in one supercut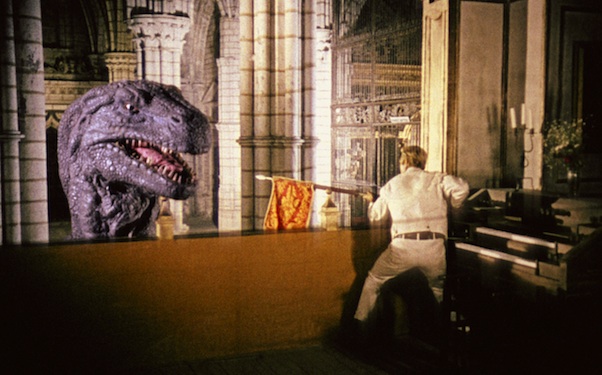 Posted by Matt Singer on
First posted on Roger Ebert's blog in honor of the creature designer's 91st birthday, this fabulous supercut compiles every single monster, gorilla, dinosaur, spaceship, cyclops, dragon, skeleton, and assorted special effect ever designed by Ray Harryhausen into four and a half minutes of gorgeous stop motion photography.
I'm sure a lot of the people who still love Ray Harryhausen's work are operating from a place of nostalgia for it; they cherish those films because they grew up with them. I love Harryhausen's work for reasons that have nothing to do with nostalgia, since almost his entire filmography was made before I was born. Frankly, I think Harryhausen's work is more powerful and more timeless than many so-called modern special effects.
It feels like so many computer generated effects are trying to trick us; to convince us that what we are watching is real. That was never Harryhausen's goal. He wasn't trying to deceive us; he was trying to dazzle us with these incredible sights, reveling in their inherent impossibility. When you're making a giant octopus or transforming robots, the needs of "photorealism" and "believability" are shackles to an effects filmmaker. '
By today's standards his work is crude. But by today's standards his work still looks bold and dynamic and refreshingly unrealistic. So here's a happy belated birthday to the master.