"Entourage" producer says movie adaptation is just a matter of when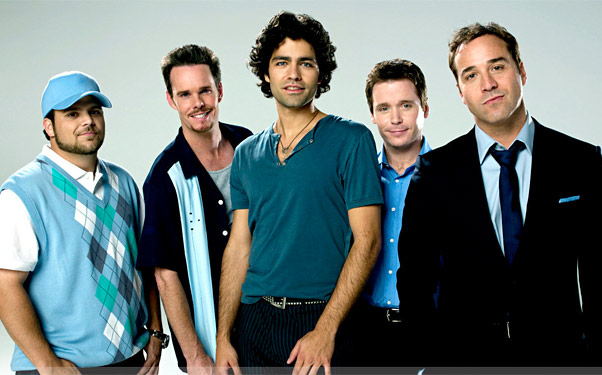 Posted by Aubrey Sitterson on
There's been talk of a feature film extension of "Entourage" ever since the dude version of "Sex and the City" first turned a joke about how Aquaman kind of stinks into a full-blown, season-long storyline.
Though we're currently balls-deep in what is meant to be the last-ever television season of the male wish fulfillment fantasy, it's looking more and more likely that we'll all be subjected to "Entourage: The Movie" and its inevitable "The Boys are Back in Town"-based advertising campaign.
At the recent Television Critics Association conference, executive producer Mark Wahlberg, from whence whose forehead the series sprang Athena-like way back in the heady days of 2004, said, "If I had to finance it myself, I would do it." Seeing as Wahlberg is still flush from all that "Fighter" cash, this isn't a threat we should be taking lightly.
Wahlberg also compared the potential film to "The Hangover" and the recent spate of successful R-rated movies. His confidence in producing a film extension of the show was backed up by creator/executive producer Doug Ellin, who confidently stated, "We're going to do it, the question is when and how quickly."

Would you go see a film version of "Entourage," or are eight seasons of the show enough for you? Tell us in the comments below or on Facebook and Twitter.