EA to acquire casual game giant PopCap in $750 million dollar deal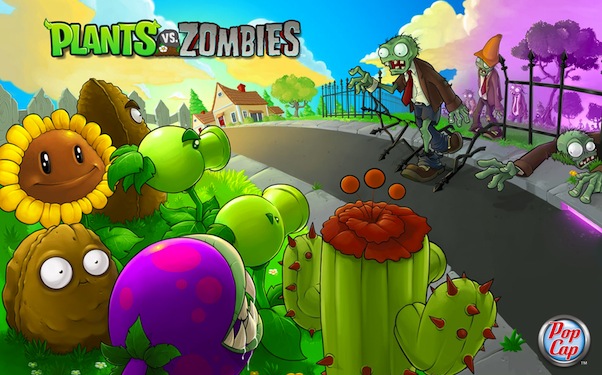 Posted by Evan Narcisse on
Electronic Arts has long been a leader in the video game industry, thanks to perennial best-sellers like its "Madden NFL" series and franchises that target the hardcore like "Dead Space" and "Battlefield." But they've also been trying to dominate into the casual and social gaming sectors in a similar way, with much less success. They've been on a buying spree of late, snapping up smaller entities like social dev studio Playfish and indies like Firemint and Chillingo.
But, PopCap's a truly big fish to reel in. Aside from the insanely rich valuation, the Seattle studio's cranked out three of the most successful and ubiquitous casual games ever, in the forms of Bejeweled," "Zuma Blitz" and "Plants vs. Zombies." You'd be hard-pressed to find a mobile device that doesn't have an iteration of "Bejeweled" or "PvZ" available for it and the web versions "Bejeweled" and "Zuma" have stolen away millions of hours away from people who could care less about a first-person shooter.
EA sees this as a part for their shift towards a digital strategy that anticipates direct downloads making up the majority of sales next year. To that end, they've also launched Origin, a download service like Valve's Steam that will carry their games on a near-exclusive basis. So, the idea is to sell games normally packaged on discs online–in chinks most likely–and provide a bounty of natively digital content as well. PopCap's track record in the latter category is amongst the best, with 150 million games sold on iOS, Facebook and Android. 50 million units of that was just "Bejeweled" alone.
But, the usual caveats apply as to the big-company-buys-small-company paradigm. PopCap's a quirky, idea-driven company that's never been under pressure to crank out work annually or service lowest-common-denominator expectations. Still, PopCap will get the benefit of EA's distribution and marketing reach. Time will tell if this means that they're just becoming zombies or if they'll will blossom like a sunflower.
What do you think about this news? Let us know in the comments below or on Facebook or Twitter.