E3 mini-doc focuses on players' passion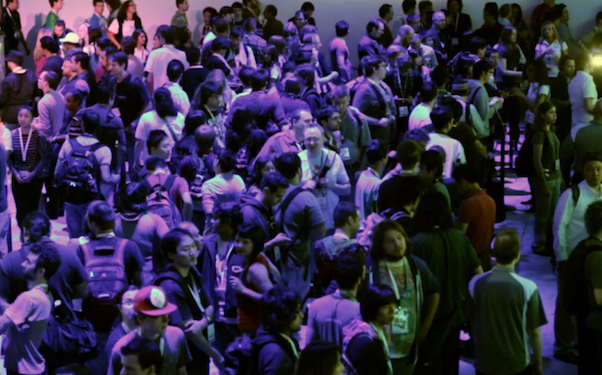 Posted by Evan Narcisse on
The official numbers haven't been released yet but, if attendance trends the way it's been for the last couple of years, E3 2011 will likely have had more than 50,000 people show up. This year saw big unveilings with hungry gamers getting their first hands-on Nintendo's next home console and the PlayStation Vita handheld.
But that new enticing hardware isn't the star of "E3: More Than Games" from production outfit Collective Visual. Gamers themselves are the central characters of the two-minute clip directed by Tudinh Duong. The crew filmed footage of folks who showed up at last month's event and got them to talk about why they were submitting themselves to the sensory overload that accompanies E3.
E3: More Than Games from Collective Visual on Vimeo.
Duong and Collective Visual do a good job of capturing the dedication that the video games medium engenders in its faithful, and get interviews from people that show the diversity of gamers. So much of what comes out of E3 channels pre-fab hype and marketing spiel, but that stuff doesn't speak to the actual energy of E3 as it's happening. The people who stand in line to play the Wii U or hover at the Bethesda Softworks booth "E3: More Than Games" could be you, me or anyone who's pulled all nighters with a "Metal Gear Solid" game. It's nice to see them get the spotlight for once.
What do you think of Collective Visual's gamer event documentary work? Let us know in the comments below or on Facebook or Twitter.