Universal passes on humongous "Dark Tower" adaptation, future of project in doubt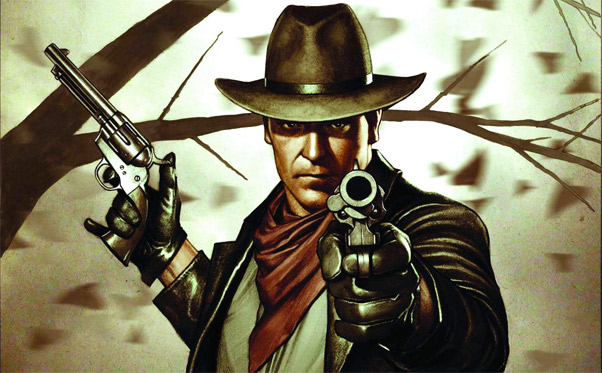 Posted by Aubrey Sitterson on
These days the recession is affecting all of us, even poor, struggling movie studios like Universal Pictures, who apparently, couldn't scrounge up the hundreds of millions of dollars necessary to produce Ron Howard's "Dark Tower," which was only set to include a measly three feature films and two separate television series.
Last month, we told you all about Howard's plans for the "Dark Tower" franchise, based on Stephen King's bestselling seven book series. Not only did the director plan to tell the story of King's gunslinger in film and television (with Javier Bardem taking up starring duties), but there was even talk of "Dark Tower" video games that would play an integral role in the larger story story. Presumably just like "Enter the Matrix" did.
But now, Deadline is reporting that Universal has decided that maybe, on the other hand, "Dark Tower" isn't exactly the sure-fire thing they once thought it was.
After reducing the project's budget and making moves to begin production this summer, Universal was willing to commit to only a single film, not the trilogy and two television series that Howard, producer Brian Grazer and writer Akiva Goldsman wanted. The outrageous amount of money involved with filming all of that content, possibly simultaneously, combined with marketing and advertising costs turned out to be too much for the studio to gamble on what could possibly end up being a rated-R series of films.
After being turned down by Universal, Howard, Grazer and Goldsman are looking to take their ball and go play at someone else's house. Deadline mentions Warner Bros. as a possibility, which makes sense given that the "Harry Potter" series has now ended and no one wants to see Peter Jackson's take on "The Silmarillion," but there's no official word where "Dark Tower" might end up now.

What do you think about "The Dark Tower"? Is Universal missing out on a successful new franchise? Tell us in the comments below or on Facebook and Twitter.