We wash our hands of the "Contagion" of spoiler trailers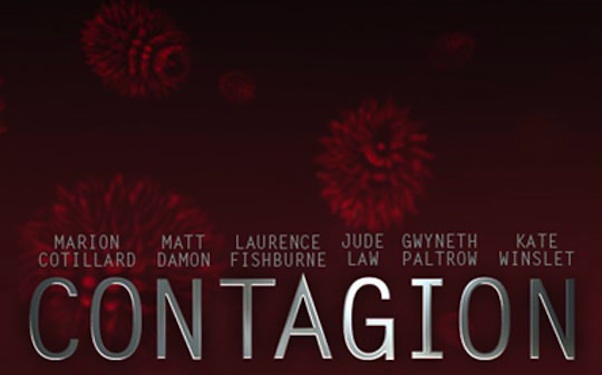 Posted by Matt Singer on
On behalf of germophobes everywhere, I'd like to give a big Bronx cheer to Steven Soderbergh for his upcoming film "Contagion," an all-too-convincing disease thriller about a highly contagious flu that threatens to destroy all of human civilization. Looks like I won't be sleeping ever again, thanks Steven.
Before you lather up with Purel and dive in though, a word of warning: this trailer contains what some would qualify as a pretty big SPOILER, in that it contains the death of what one would assume to be a major character in the story. We'll discuss that fact after the trailer, but like a man who touches a doorknob right after a guy with a cold you should proceed from here at your own risk.
So, yes, the big SPOILER is that Gwyneth Paltrow bites the big one. Or is it a spoiler at all? Even people who are extremely sensitive to spoilers typically acknowledge that anything contained in a movie's trailer is fair game for discussion. By that definition, Paltrow's passing in the trailer cannot be a spoiler.
Still, it's a pretty unusual move to reveal a movie star's death in a trailer. Sometimes studios go to great lengths to disguise the fact that a big-name actor dies early in a film. Charlize Theron's character in "The Road" — SPOILER ALERT — kills herself before the events of the movie really begin, and she's only seen in occasional flashbacks. But that film's trailer uses some sneaky editing to make it seem like she is a part of the core group of characters throughout the entire narrative. Take a look:
The trailer for "Executive Decision" — SPOILER ALERT — basically shows you the moment where Steven Seagal's character dies shockingly early in the film, but it's portrayed as just another dramatic action beat. It doesn't really qualify as a spoiler until you actually see the film.
The degree to which a trailer should or should not reveal the story of a film is an ongoing debate amongst filmmakers and critics. Some — like director Robert Zemeckis — believe that audiences are actually more interested in films when they know the ending, so trailers for his films (like "Cast Away" and "What Lies Beneath") routinely reveal exactly where the story goes. I've always hated that attitude; why pay for the cow if I've already had the milk for free? On the other hand, marketing like "The Road" trailer is borderline deceptive, no? What if you knew nothing about the film except what the trailer told you and you went to see it only because you love Charlize Theron? You might be pretty disappointed.
It is a bummer that the "Contagion" trailer does kind of a ruin this major plot point of the film. I assume that Paltrow must die relatively early on (in the trailer, she looks like the first identified victim of the new disease) and Warner Brothers decided in this case to sacrifice surprise for suspense. They're telling you Paltrow dies not to ruin that story beat but to suggest that no one is safe in this movie. If Soderbergh'll bump off Goop, he'll bump off anyone. Maybe even everyone, from the look of that trailer.
Do you think you-know-who's death in the trailer of "Contagion" is a spoiler? Tell us in the comments below or on Facebook and Twitter!