New "Conan the Barbarian" clip offers barbarian-level bloodshed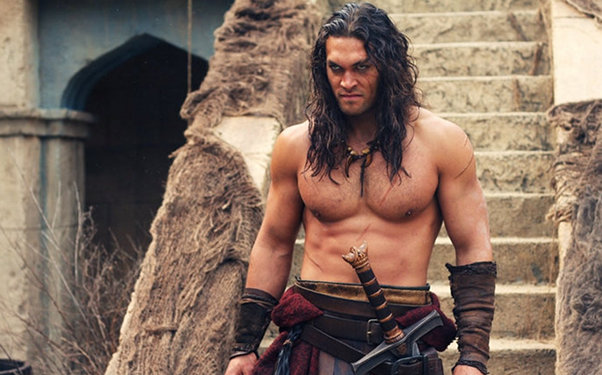 Posted by Rick Marshall on
Crom! "Conan the Barbarian" hits theaters August 19, but if you thought the revamped big-screen version of Robert E. Howard's famous barbarian was going to give mainstream audiences a kinder, gentler Cimmerian, you were wrong.
The blood doesn't start flowing until halfway through the new footage released by Lionsgate, but once it starts, well… Let's just say that young Conan isn't a kid you want to cross.
In the new footage, which clocks in at just under three minutes, Corin (played by "Hellboy" actor Ron Perlman) explains exactly what makes the Cimmerians so feared. Late-arriving Conan fears he missed his chance to fight among his elders, but Corin sends him off on the same task he assigned the village's other young warriors: run around the nearby mountain with a bird's egg and return with it unbroken.
When the barbarians-in-training run into an enemy tribe along the way, they all retreat — except for Conan, of course. Violence ensues, people are stabbed and bludgeoned and otherwise slaughtered, and Conan quite literally dismantles the warriors of the enemy tribe.
Returning to the village, Conan spits out the egg, then presents a collection of his enemies' severed heads.
This definitely ain't for the squeamish, folks.
"Conan the Barbarian" hits theaters August 19 and stars Jason Momoa as Conan.
What did you think of the new "Conan the Barbarian" clip? Chime in below or on Facebook or Twitter.