Comic-Con: "The Amazing Spider-Man" panel reveals first look at The Lizard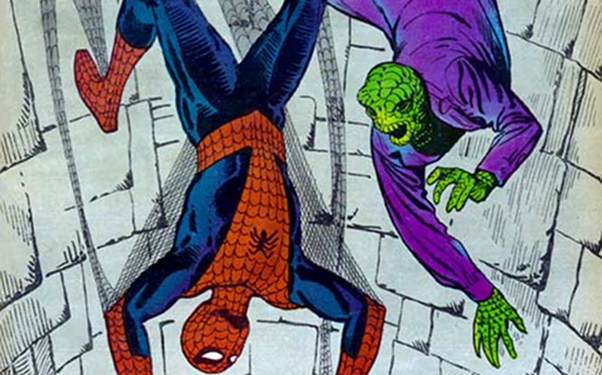 Posted by Rick Marshall on
Everyone following developments on "The Amazing Spider-Man" has known for a while now that reptilian villain The Lizard would be Spidey's nemesis in the film, but Comic-Con attendees had that info confirmed this weekend and also got their first look at the character.
Actor Rhys Ifans plays The Lizard's alter ego, Dr. Curt Connors, who accidentally transforms himself into the creature while trying to develop a serum that will regrow his missing arm. During Friday's "Amazing Spider-Man" panel, fans got their first look at the savage, scaly villain, courtesy of the first footage from the film.
According to a report on the panel posted at Superhero Hype, the all-new Lizard harkens back to some of the original designs for the creature, who made his debut in 1963's The Amazing Spider-Man #6. Created by Stan Lee and Steve Ditko, the character went on to become one of Spider-Man's most prominent recurring enemies.
In the footage shown during the panel, The Lizard emerges from the sewer via a toilet in a women's bathroom, and terrorizes two of the room's occupants. The character was reported to have a massive, muscled body, with a flat face and a long tongue — more akin to his initial look than the alligator-like look he's sported in recent comics.
Here's hoping we get an official image of The Lizard soon, but until that happens, I've posted an image of the cover of the character's debut issue (which is also kind of awesome).
"The Amazing Spider-Man" is scheduled to hit theaters July 3, 2012, and stars Andrew Garfield as Peter Parker, Emma Stone as Gwen Stacy, Denis Leary as George Stacy (Gwen's father), and Ifans as Dr. Curt Connors.
What do you think of The Lizard's description so far? Chime in below or on Facebook or Twitter.