Comic-Con: Guillermo Del Toro reveals new logo and details for monster movie "Pacific Rim"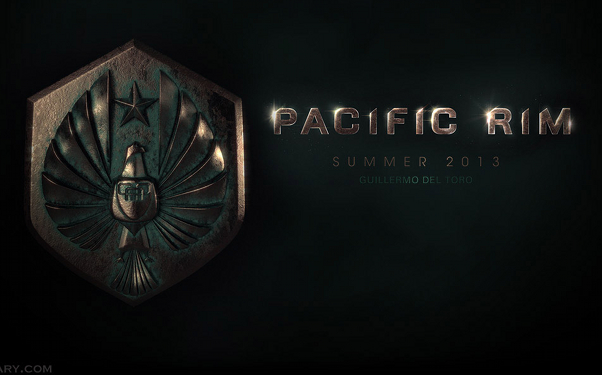 Posted by Rick Marshall on
Details have been scarce surrounding "Pacific Rim," filmmaker Guillermo Del Toro's upcoming movie about a giant creature rising from the deep to attack the world's cities, but yesterday's Comic-Con panel in San Diego shed a little more light on what to expect from the project.
Starring Charlie Hunnam, Charlie Day, Idris Elba, and Rinko Kikuchi, "Pacific Rim" is currently scheduled for a 2013 premiere in theaters. During Friday's panel, Del Toro unveiled a logo for the film and the badge that will be worn by the monster-fighting forces.
"It is my duty to film the finest f—ing monsters ever committed to the screen," the director told panel attendees, according to a report on Slash Film. "And the greatest fucking robots ever committed to screen. That's a pledge."
While there's still some uncertainty regarding the origin of the film's "monsters" — namely, whether they come Earth or outer space — Del Toro reiterated that there's one thing he can tell us about them: they're going to be big.
Describing the main theme of the film as "giant f—ing monsters against giant f—ing robots," Del Toro said audiences will be treated to many, many scenes of "incredibly huge things destroy little things."
Clearly echoing the Godzilla-style kaiju classics of cinema, "Pacific Rim" will also feature a modern-day take on the monster invasion theme and a human element that he wasn't able to discuss quite yet.
"There's much more to it than the giant monsters and giant robots," he told attendees. "We want to make it a big what if: what would happen in the real world if a twenty-five story thing came out of the sea and started destroying cities? How would the world change? What weapons do we need to develop to fight a thing like that? It's not a fantastic distant future to which we have no relationship. We wanted to make it in the now."
What do you think about "Pacific Rim" so far? Chime in below or on Facebook or Twitter.