Comic-Con: First image from "Prometheus" keeps things mysterious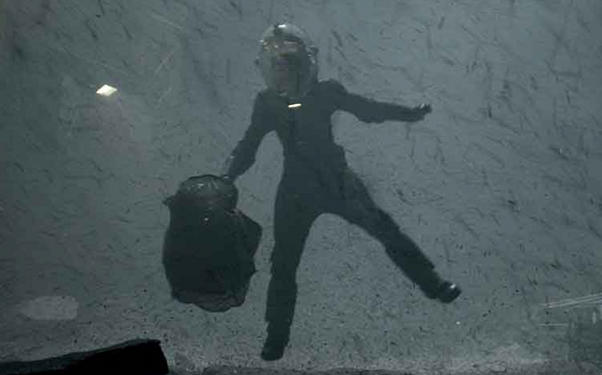 Posted by Rick Marshall on
Ever since the notion of a Ridley Scott-directed prequel to "Alien" became a reality, everyone's been dying to know more about the film, "Prometheus," and its ties to the famous sci-fi horror franchise. Today, the first image from the film was revealed during Comic-Con International in San Diego, and it ended up generating even more questions about the much-anticipated project.
The image features an unidentified character in a space suit, drifting outside some sort of vehicle.
Yup. That's pretty much it.
See? We told you it didn't offer much info!
Even so, the "Prometheus" tease isn't likely to dampen anyone's expectations for the film, which stars Noomi Rapace, Michael Fassbender, Charlize Theron, Idris Elba, and Guy Pearce, among others. Early speculation points to the unidentified astronaut being Rapace, the female lead.
Of course, all of this speculation could be a moot point 25 hours from now, as the 20th Century Fox panel kicks off today at Comic-Con. While it's doubtful that all our questions will be answered, there's likely to be a few choice nuggets of information dropped by the "Prometheus" team — and at this point, we'll take everything we can get.
"Prometheus" hits theaters June 8, 2012.
What do you think of the "Prometheus" image? Chime in below or on Facebook or Twitter.