Coheed and Cambria bassist arrested for bizarre pharmacy hold-up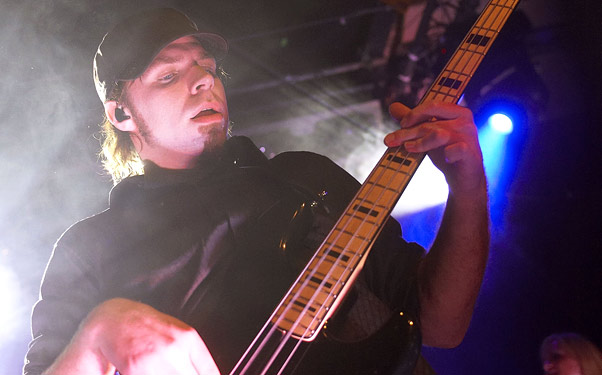 Posted by IFC on
The band Coheed and Cambria is known for their pounding, emo-inflected math-rock done in service of a complex mythology played out over numerous albums, comics and even a novel. Unfortunately, one member of the band, Mike Todd, will now also be known for that time he tried to steal a bunch of hillbilly heroin before a show.
According to the Hollywood Reporter, at around 1pm on Sunday (July 10), Todd went into a Massachusetts Walgreens, issued a bomb threat and then demanded and received six bottles of Oxycontin. We're not sure if there's a C&C song about a pill-crazed bomber, but if there's not, they should probably get to work on one.
The craziest part of this story (aside from a member of a popular rock band thinking that a bomb threat was the most reasonable way to score some drugs) is that following the alleged robbery, Todd got right into a cab, which police tracked to the Comcast Center, where Coheed was scheduled to open for Soundgarden on their reunion tour.
As you'd probably assume, Todd has been removed from the rest of the tour and is being replaced by Wes Styles, the band's touring keyboardist. Meanwhile, Todd has been charged with armed robbery and possession of a class B controlled substance, and is currently being held at Attleboro Police Department on $10,000 bail.
Our best wishes go out to Todd, because as much as we like Coheed, we're not sure how much respect a man gets in the big house for slapping the bass on tracks like "Elf Tower News Mexico."
Leave your own thoughts on this strange incident below or on Twitter or Facebook.