Revenge of the Auteur: "Child of Eden" debuts at #1 on Amazon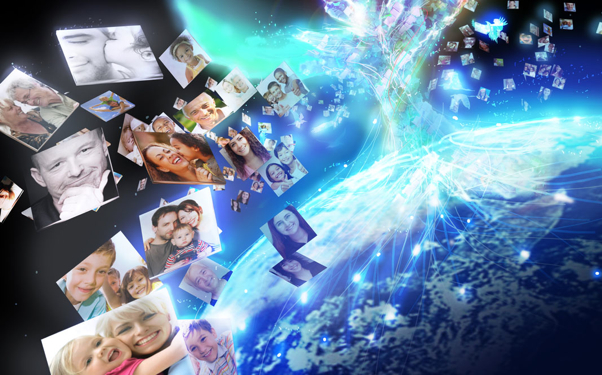 Posted by Evan Narcisse on
Look, I can't pretend to be objective about Tetsuya Mizuguchi's work. Lots of people like "Rez," but I'm the guy who trumpets his more obscure work like "Every Extend Extra" the inverse shooter he re-crafted for PSP. The man's game design seeks to work on your senses first, then your heart and then your brain. In true auteur fashion, he's got a definite approach that carries over from game to game.
My regard to Mizuguchi as a genius notwithstanding, I didn't have high hopes for "Child of Eden" as far as sales were concerned. Sure, it's playable with a standard controller, but it's being marketed as a Kinect experience. Sentiment around the motion-sensing camera and the games built for it is generally lukewarm and that, combined with the fact that "Rez" never made tons of money, seemed to destine "Child of Eden" for the "good reviews + modest sales = cult hit" formula all over again.
But, word started to bubble over Twitter last night that "Child of Eden" was popping up as the number one game overall at Amazon's U.S. websites. An article at gaming industry site Gamasutra backs up the chatter. I'm realistic as the fact that an Amazon #1 may not equal the chart-busting numbers of a "Call of Duty" or a "Halo." And some may chide that it took a promotional sale for "Eden" to hit the summit. But, what buoys me most about this news is the idea that people are playing a visionary game with unique design sensibilities. Moreover, the combination of Kinect and Mizuguchi's efforts can help broaden the idea of what people think about when they think about what a video game can be.
Like "Rez" before it, "Child of Eden" makes you feel like you're living in and interacting with a piece of art or, more specifically, with a piece of an artist's soul. It delivers visual wonder after visual wonder and invites you to interact with them, with that interaction changing the very thing you're looking at. Because the game doesn't shy away from being hard at points, the challenge of the play experience crests into little consciousness-raising epiphany bubbles where–and I know this sounds corny–you see the interconnectedness of everything. It's a perceptual shift you can take away from the game and out into the world with you. In short, it makes you feel.
Video games aren't quite like movies yet, where a creative work has more freedom to exist outside of commercial considerations. The video game distribution equivalent of art-house movie theatres-Kongregate, TIGsource, Xbox Live Indie Games and, to an extent, even Android Market and Apple's App Store-don't benefit from the kind of goodwill that their filmic counterparts do. Video games live in ecosystems where they need to financially justify their existence and experimentation or art-for-art's-sake just isn't marketable. That's what makes this week's Supreme Court decision so culturally important; it's the kind of thing that can shift perceptions of video games from being 'product' to being 'art.' Of course, the industry itself has to follow suit. (No doubt, the continuing rise of well-made indie games like "Superbrothers: Sword & Sworcery EP" and films like "Indie Game the Movie"will help.) Here's hoping "Child of Eden" enjoys more sales success and that that success points the way forward.