Sorry Charlie! IFC issues a long-awaited apology to the "Always Sunny" star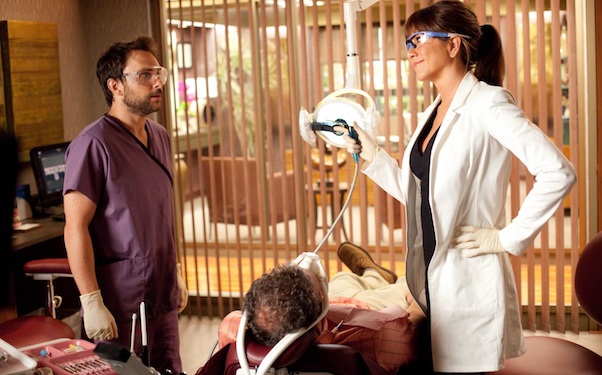 Posted by Matt Singer on
Well this is awkward.
There didn't seem to be any easier question at the press junket for "Horrible Bosses" — the new comedy starring Jason Bateman, Jason Sudekis, and Charlie Day as three disgruntled dudes who decide their lives would be better if their employers were dead — than to ask the guys about their own real life worst bosses. The movie's about horrible bosses, everyone's got a horrible boss story, they've probably been asked it a million times. Like lobbing up a softball right?
But here's the thing about lobbing up a softball: sometimes the hitter takes that gimme and cranks it right back at the pitcher and smacks him square in the head. Because, as you'll see in the following clip from my interview with Jason, Jason, and Charlie, Charlie's own horrible boss story is about, um, IFC.
Oops.
You can see what we did wrong below but on behalf of everyone at IFC, Charlie, I would just like to say we're sorry. And you're very funny in "Horrible Bosses." Please don't murder us.
video player loading
.
.
.
Have your own horrible boss? Tell us about 'em in the comments below or on Facebook and Twitter!