"Social Network" tops The Golden Trailer Awards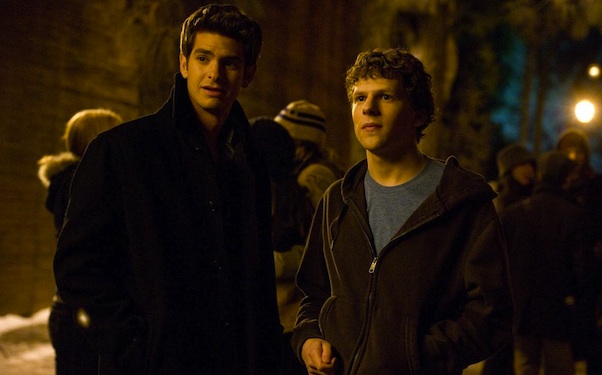 Posted by Matt Singer on
An obvious but deserving choice, the amazing trailer for David Fincher's "The Social Network" walked away the big winner at this week's 12th Annual Golden Trailer Awards in Los Angeles. The "Social Network" spot, by Mark Woollen & Associates, won four awards: Best Drama Trailer, Best Music, Most Original, and the top prize, Best in Show. On the off chance you didn't see it, here it is:
Like I said, not a shocking victor, but a worthy one; we picked it as the best trailer of 2010 on our end of the year podcasts back in December. Other winners included "The Tillman Story" by Zealot Productions for Best Documentary:
And "The Last Exorcism" by Mojo for Best Horror trailer. This one is very good too.
"Tree of Life," also by Mark Woollen & Associates, won Best Independent:
And "Born to Be Wild" by Mob Scene Creative + Productions, with narration by Morgan Freeman won the Don LaFontaine Award For Best Voice Over (Now! In a world where embedding trailers is possible…):
Congrats to all the worthy winners. If I was taking bets on next year's winners today, I'd say Fincher's "Girl With the Dragon Tattoo" remake will be right there and the trailer for Evan Glodell's "Bellflower" is a shoo-in for Best Independent. Then again, it's tough to predict who will win next year's award in July. There are always more trailers, coming soon.
[H/T Deadline]
What's your favorite trailer for 2011 so far? Tell us in the comments below or on Twitter and Facebook!