Ben Stiller in talks to direct "The Secret Life of Walter Mitty" remake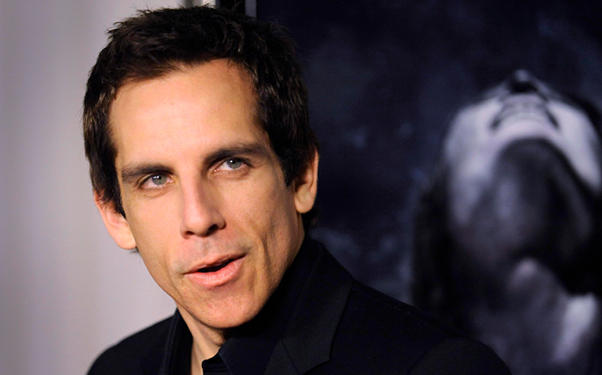 Posted by Rick Marshall on
Ben Stiller had already been attached to star in "The Secret Life of Walter Mitty," an upcoming remake of the 1947 film adapted from a James Thurber short story, but now it looks like the "Tropic Thunder" filmmaker will direct the film, too.
According to Variety, Stiller is in talks to get behind the camera for the film, with "The Pursuit of Happyness" scribe Steve Conrad penning the script and Samuel Goldwyn Jr. and John Goldwyn producing.
"The Secret Life Of Walter Mitty" follows a day-dreaming book editor who imagines himself as the hero of all manner of exciting adventures until he encounters the real-life woman of his dreams. The 1947 film starring Danny Kaye was a loose adaptation of Thurber's original tale, which is considered one of the author's most celebrated works and remains one of the most frequently anthologized stories in American literature.
Stiller's attachment as director ends a long and tumultuous search for filmmakers to helm the project, which has seen both Ron Howard and Steven Spielberg come close to directing it. Prior to Still coming onboard as the film's star, Mike Myers and Jim Carrey were both attached to play Walter Mitty.
Even if all goes well with Stiller's negotiations, it could be a while before the film makes it to the big screen, as the actor has two upcoming films sandwiched between now and any movement on "Walter Mitty." The Brett Ratner-directed action comedy "Tower Heist" hits theaters in November, and Stiller is also set to star in the alien-fighting comedy "Neighborhood Watch."
Is Stiller's involvement as writer and director a good thing or a bad thing for "The Secret Life of Walter Mitty"? Chime in below or on Facebook or Twitter.