Joe Cornish and Nick Frost on why you should "Attack the Block" this weekend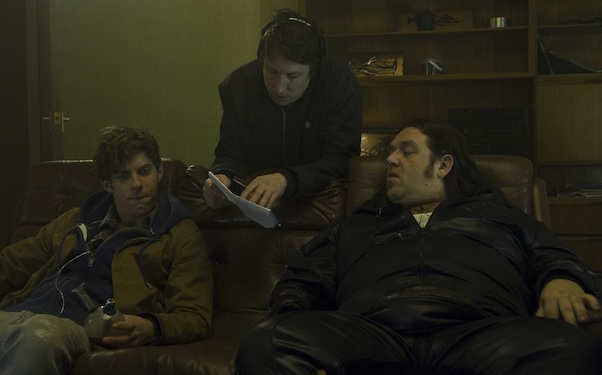 Posted by Matt Singer on
"It's a novel concept. There's not a lot of alien movies around at the moment," Joe Cornish said with a smile. Back at South by Southwest 2011, when we had our conversation, "Attack the Block"'s writer and director was referring to "Paul," the buddy alien road comedy written by and starring Simon Pegg and "Attack the Block" co-star Nick Frost, which was also playing at SXSW and about to open in theaters around the country. Four months later, "Attack the Block" is finally get its own U.S. release, but now it has to share multiplex screens with "Cowboys & Aliens" an enormous summer blockbuster that stars James Bond and Indiana Jones.
Cornish's film may have lived most of its short life in the shadow of bigger movies, but I suspect it will have the last laugh. Sure, it'll probably make less money than either of its mainstream counterparts. But it's far and away the best picture of the three, and almost certainly the one that will be remembered years from now as one of the finer cult films of this era. Inspired by Cornish's love of 80s creature features like "E.T." and "Critters" and a scary real-life run-in with some violent hoodlums, "Attack the Block" is about a gang of South London teenagers who find their usual routine of troublemaking and muggings interrupted by a full-scale alien invasion. Armed with some fireworks, a samurai sword, and an assortment of South London slang, the crew set off to protect their housing project (a.k.a. "the block") from otherworldly evil.
Frost co-stars as Ron, the local weed dealer. Asked whether he did any research for the role, Frost replied, "A lot of my adult life, I guess." As you might suspect, this was a fun interview. Here it is, in two parts.
Part 1:
Part 2:
"Attack the Block" opens this Friday; you can read our review of the film here. If you see it, we want to hear what you think. Tell us in the comments below or on Facebook and Twitter.