Exclusive: Watch newcomer Brit Marling own a scene in the buzzworthy sci-fi indie "Another Earth"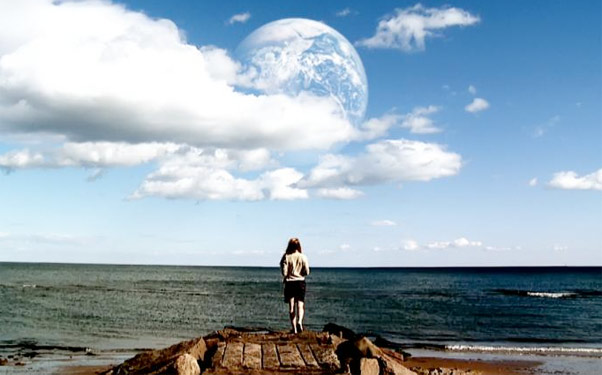 Posted by IFC on
video player loading
.
.
.
Among the best films I saw at the 2011 Provincetown Film Festival was a relatively small picture called "Another Earth," a searing drama with a slight sci-fi bent. The movie originally screened at Sundance with honors, and was immediately picked up by Fox Searchlight with a July 22 limited release.
"Another Earth" at its core is about the concept of fate, following a young woman (Brit Marling) recently accepted into MIT's astrophysics program whose life irreparably changes when tragedy strikes on the same day scientists discover a duplicate Earth hovering high above our atmosphere. Marling's character is subsequently thrust into a quiet but charged, introspective relationship with a stranger who is unaware of her connection to him in the worst way possible.
Much in the same way Jennifer Lawrence was last year's indie break-out, I really feel Brit Marling is on the same trajectory. The actress co-wrote the film and plays her character with such subtle energy that she draws audiences into every scene she's in. It's a remarkable performance for a woman with few prior credits, and she plays off her co-star William Mapother (Ethan from "Lost") with such fevered emotion that the film becomes something of a character study of the two tragic figures.
We'll have an in-depth interview with Brit soon on IFC.com, but in the meantime watch an exclusive clip from the film featuring the two leads.
Does the clip make you want to check out the film? Why or why not? Chime in below or on Facebook or Twitter.