Al Pacino plays Phil Spector, scares New York indie kids with resemblance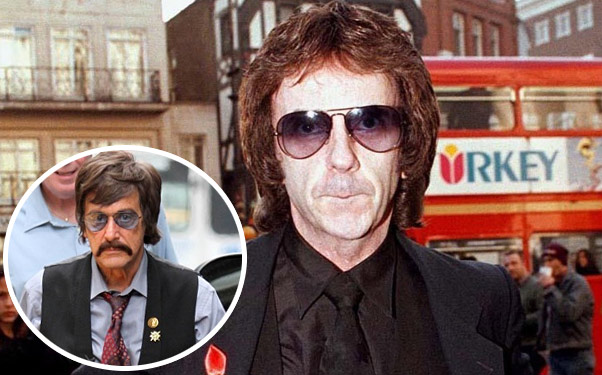 Posted by Grayson Currin on
Though it would be hyperbole to call the job of a record producer thankless or nameless, you might not expect someone who spends all his or her time making a band sound its best would make a compelling subject for a film, let alone one with the potential to draw stars like Al Pacino, Bette Midler and writer David Mamet.
But over the weekend, the New York Post managed to snag a photo of Pacino portraying the legendary, infamous and influential producer Phil Spector, who is currently serving a 19-year sentence for the 2003 murder of actress Lana Clarkson. In the Post, Pacino looks uncannily like Spector, sharply dressed in a gold-emblazoned suit with his lips pursed and his shades tinted. He'll play Spector in a yet-untitled biopic about the downfall of the producer for HBO, the same network behind his recent role as Jack Kevorkian. As the Daily Mail points out, the prospect of this film is particularly intriguing since Mamet has publicly criticized Spector's guilty verdict, something that makes friends and family of Clarkson very uneasy. "They have written to the playwright to remind him of Spector's conviction and beg him to 'refrain from rewriting history for creative license,'" notes the Mail.
Spector's idiosyncratic behavior (multiple people, included The Ramones, have spoken publicly about his gunplay) is certainly enough for an interesting character study, but the production of the movie potently comes at a time when Spector's saturated Wall of Sound technique is in vogue with a lot of rock bands whose members weren't even alive during his heyday. From Fleet Foxes and Beach Fossils to The Love Language and Dum Dum Girls, a whole lot of indie rock bands have gone pretty deep with Spector's ideas in the last several years. So whether Mamet offers him a little redemption in the film or Pacino simply confirms the creepy stories we've all heard about Spector, the film is sure to strike a chord–played three or four times, and recorded in an echo chamber–with a lot of listeners.