You're getting another future robot dystopia movie whether you want it or not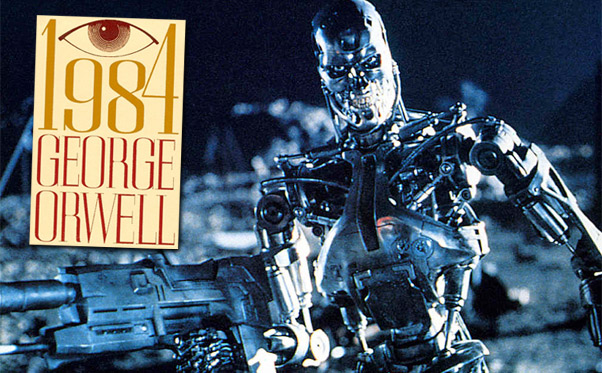 Posted by Aubrey Sitterson on
While Steven Spielberg is still signed on to direct a film adaptation of the novel "Robopocalypse" (like "World War Z," but with robots instead of zombies), Howard Gordon and James Wong are getting ready to do things a little bit differently. The "24" showrunner and "Final Destination" director will be developing their futuristic robot dystopia, "2084," and its accompanying book series simultaneously.
Like 95% of all movies featuring robots, "2084" takes place in a future where the entities once created to serve humans have now seized control. The good folks over at The Hollywood Reporter say the movie was "pitched as a sort of '1984' meets 'The Terminator'," which, all joking aside, sounds pretty goodthink to us.
In addition to his work on "24," Gordon also boasts experience on "Buffy the Vampire Slayer," "Angel," and "The X-Files." Wong, meanwhile, has directed both "Final Destination" and "Final Destination 3," and was a writer and co-executive producer on "The Event." The two will be working with Greg Rosenblum, who will write the "2084" novels as a trilogy of young adult books to be published by HarperCollins.
"2084" is being produced by Alloy, the company behind "Gossip Girl," "The Vampire Diaries," "Pretty Little Liars" and other shows your girlfriend puts on to make you leave the room.
Does "2084" sound like something worth checking out? Tell us below or on Facebook or Twitter.