Jesse Eisenberg, Ellen Page, and Alec Baldwin Officially Signed On For Woody Allen's Next Film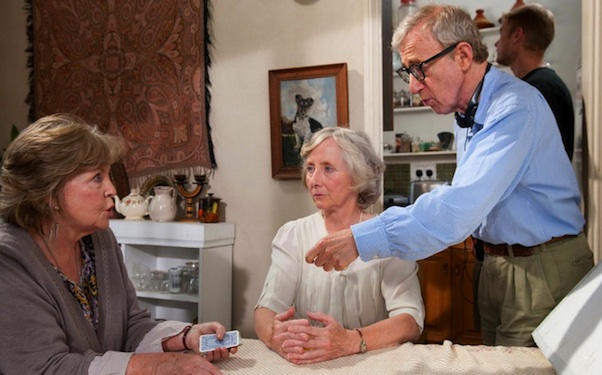 Posted by Matt Singer on
After years of mediocrities, I still haven't quite come down from the high of "Midnight in Paris," Woody Allen's best film in years. As a longtime Woody partisan, it hasn't always been easy defending his work. "Whatever Works" almost made me cry, which would have been fine if it had been designed as a tragedy and not a comedy. Thankfully "Midnight in Paris" is so funny, charming, and even modern (for more on that, see our recent piece on the film), it single-handledly restored my faith in Woody. Let's hope it's the start of a new, late-career renaissance.
As usual, you will not have to wait long for a new Woody Allen film. With "Midnight in Paris" still in theaters, he's already announced the full cast list for his next project, "The Bop Decameron." As usual, the stars are listed in alphabetical order and, as usual, he's put together a fantastic group of actors: Allen, Alec Baldwin, Roberto Benigni, Penélope Cruz, Judy Davis, Jesse Eisenberg, Greta Gerwig and Ellen Page.
The film, Allen's first shot and financed in Italy, will be set in Rome and feature four vignettes loosely based on Boccaccio's "The Decameron," which Wikipedia describes as "a medieval allegorical work best known for its bawdy tales of love, appearing in all its possibilities from the erotic to the tragic." Sounds perfectly Allenesque to me, and Eisenberg is an ideal choice for a Allenesque hero. Production on "The Bop Decameron" begins on July 11.
Curious to see what Woody Allen has planned in Rome? Tell us what you expect to see in the comments below or on Facebook and Twitter!