Weird Al's Lady Gaga Parody, "Perform This Way"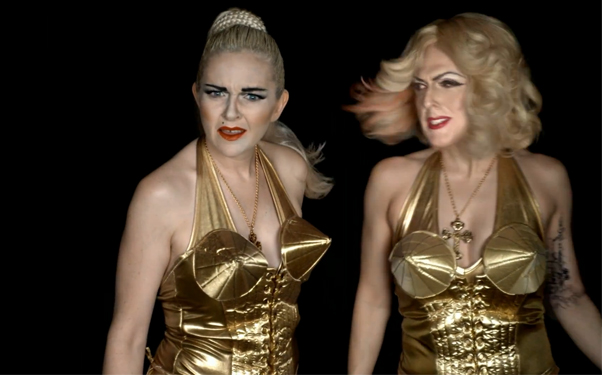 Posted by Brandon Kim on
It's clear why Lady Gaga's manager initially rejected Weird Al Yankovic's request for permission to publish his parody of "Perform This Way." It's pretty raw.
Weird Al calls out Gaga's schtick as a "grotesque display," any ludicrous gimmick to get attention. The song was eventually approved when Gaga herself weighed in, to her great credit. But it was the song and lyrics which were given her blessing, the video is a different monster. Here, the wink-wink line in the song "I'm so completely original, my new look is all the rage," is paired with a Madonna look-alike in the most unabashedly sarcastic fashion.
Does Weird Al's parody just about sum her up? Let us know in the comments below or on Twitter or Facebook!