Watch Radiohead perform new song, "Staircase"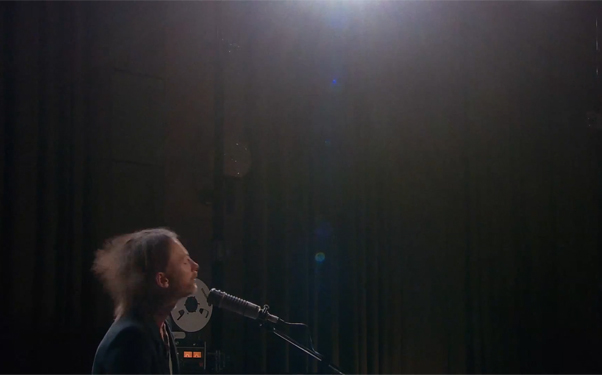 Posted by Brandon Kim on
Radiohead will be performing their latest album in it's entirety in an upcoming special on the BBC called, "The King of Limbs: Live From The Basement." The 55-minute broadcast created by Radiohead producer Nigel Godrich, will air July 1st, but the band has released this teaser featuring Thom Yorke's charmed gyrations in the meantime.
The previously unreleased song is called "Staircase" and as Consequence of Sound notes, the other surprise is the twin of drummer Phil Selway. It's not a trick of the soft basement lighting, it's Selway's favorite drummer, Clive Deamer, sitting in with the band.
Along with Godrich, director Grant Gee will be helming the intimate "Live From The Basement" presentation. Gee shot the excellent 1998 Radiohead documentary "Meeting People is Easy." I spoke with him at length in 2009, reflecting back on the band and that landmark doc — read that interview here.
What do you think about Thom Yorke's moves? Let us know in the comments below or on Twitter or Facebook!