Watch Fred Armisen Deliver A Graduation Speech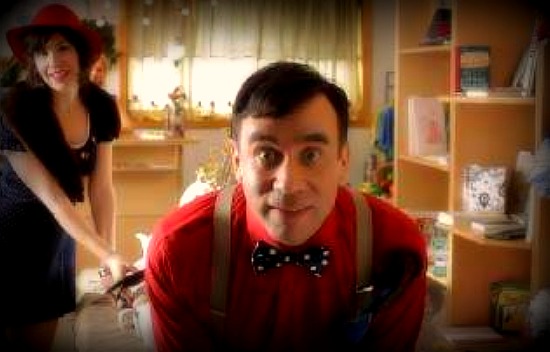 Posted by Melissa Locker on
"Portlandia" star Fred Armisen has taught us many things. For example, how to hide really well, how to use technology, how to make art, and where to find the dream of the 90s. Now, he got to pass along all this learning to the graduating class of Oregon Episcopal School where he was the commencement speaker over the weekend. This choice makes sense, because not only is Armisen an honorary Portlander for his work on "Portlandia," but he's well read. Also, he knows how to relate to the kids of today, what with his love of video games and making music.
While we secretly hoped that Armisen would deliver his address in character as Barack Obama, who he frequently plays on "Saturday Night Live," the actor and comedian chose to appear as himself for the speech:
Don't forget, to enter for a chance to win a walk-on role on season two of "Portlandia" and a stay at the Aloft Hotel.