Ultraviolent Kids Run Amok In Is Tropical's "The Greeks"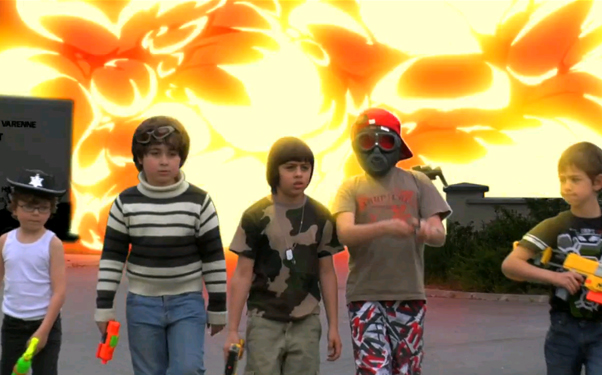 Posted by Brandon Kim on
London dance pop group, Is Tropical, indulge in their youthful boy fantasies with abandon in this video for "The Greeks." Shot in a nice little French suburb by MEGAFORCE, it follows a scruffy bunch of kids who have taken over the streets, cook "drogues" in basement labs, and are constantly executing each other in the most gruesome ways.
The video purposely walks a fine line between boyhood nostalgia and "the visual death-porn of our generation — the action film." The makers encourage you to remain calm, "this is a straight-up kid brawl the way it played out in your head when you were stealing your mums mascara to be like Arnie in 'Predator.' It isn't a shocking rebuke to our drama queen, populist news culture either. Just naive, blissful shoot-yr-mate until he's definitely dead war-games, the way you wish it still could be."
Watching children in this blood an brains splatter fest, I was left mild state of shock and despair over one sickening image in particular — who pours ketchup over roast chicken like that?!
What do you think, c'est bon? Ou c'est terrible? Tell us in the comments below or on Twitter or Facebook!