Two Men With Swords Arrested In Alleged Joss Stone Kidnapping Attempt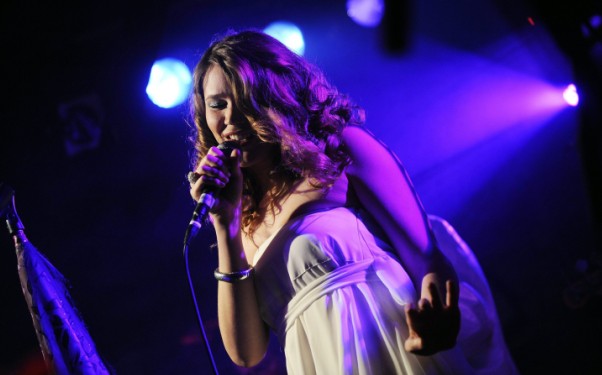 Posted by Brandon Kim on
British police foiled an insane plot by two men armed with swords who were apparently trying to kidnap or murder singer/actress Joss Stone at her home in the village of Cullompton, England. Neighbors alerted police about strange activity and a "suspicious-looking vehicle," THR reports, after which Devon and Cornwall police arrived to investigate.
Once at the scene, around 10am in the rural southwestern county of Devon, police apprehended the two men who were in a "red Fiat Punto." Along with the swords, the men were armed with a rope, body bag, and "detailed maps and aerial photographs" of Stone's home.
"I'd like to thank everyone for their concern but I'm absolutely fine and getting on with life as normal while the police continue with their inquiries," Stone, who was not even home at the time, said in a statement. The singer played one of the wives of Henry VIII in the BBC/Showtime period drama, "The Tudors," and is a rich, highly recognizable UK celebrity. Major crime detectives are investigating what the two medieval clowns had in store for her.
Let us know how you think that interrogation is coming along in the comments below or on Twitter or Facebook!