The King of Pop's nephew, Austin Brown, talks Q-Tip, OneRepublic collaborations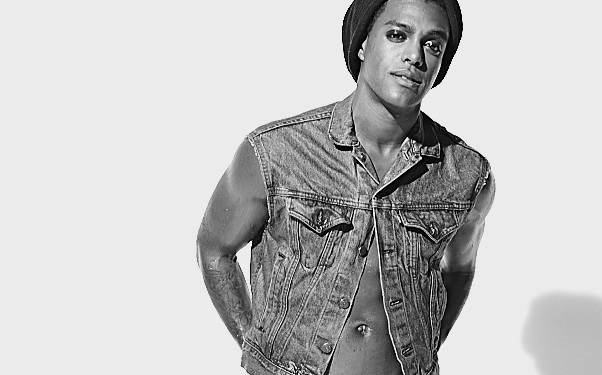 Posted by Grayson Currin on
Austin Brown is the next generation of American pop music's first family, The Jacksons. The son of Rebbie, the oldest musical member of the more famous troupe that includes Janet and Michael, the 25-year-old Brown was purposefully raised outside of the public sphere by his parents. But now he's ready for his own shot at fame, with a debut EP slated for release later this summer and a full-length album in the works for early next year.
"We've been working on the music for the last three years for my album, 85," Brown said by phone last week after nearly a month in New York with producer Rodney Jerkins, picking songs for the forthcoming preview. "The important thing for me about the EP is to really give people the dynamics of what we can do musically–where we can go, where we want to go, and where we want to experiment."
Speaking of exploration, Brown will soon put the finishing touches on two collaborations–a track with OneRepublic's Ryan Tedder and another with A Tribe Called Quest maestro Q-Tip. Both pairings, he says, grew out of mutual friends and collaborators. The work with Tedder came after a DJ at Los Angeles' KISS FM 102.7 suggested they meet because they seemed to think about music in the same way. A series of e-mails and record suggestions eventually led to a writing session in L.A.
"We have such similar writing styles in how we approach melodic structures that it felt so organic to me," says Brown. Tedder is his contemporary, but he says Q-Tip is an idol. Even after being mentored by the entire Jackson family and Prince and after joining uncle Michael onstage at Wembley more than a decade ago, Brown seems genuinely stunned that he was able to work alongside the rapper.
"I grew up on that," he says. "I'm one of those backpack kids, growing up loving that hip-hop vibe and era. We finally got into the room to meet and talk about music, and it went great. We said, 'Let's do something.'"
Despite the easy access to the entertainment industry his pedigree provides, Brown actually started his own label, The Royal Factory, to release his music. Michael taught him the importance of owning his own material and controlling how it's used. Something else he must have learned from Michael is the power of a good video, or the ability to bring a song closer to the audience by giving it a visual context. Indeed, he offered the first look at his new album via a four-minute trailer that gives glimpses at his family, finds him walking among the stars and playing the role of a svelte, smooth-singing seducer. The trailer was directed by Tom DeSanto, the producer of X-Men and Transformers.
"I'm from the MTV generation, so music videos were everything to me. Those were my bedtime stories. That's what I wanted to get back to with the video," says Brown. Despite the multimedia debut, Brown says he doesn't yet have aspirations or abilities to be a cross-platform star with fame in movies and music. "No way am I putting myself on that level."
Brown's humility also applies to future collaborations with members of his own family. He's just getting his start, he says, and his skills aren't quite ready to pair with those of a longtime mentor like Janet.
"I've got things I want to do to prove myself," says Brown. "I'm not there yet."
Do you think the legacy pressure is high for a singer like Austin Brown? And what do you think of a musician premiering music with a movie trailer?