The Country Club Delivers a Real-Life Beat-Em-Up on YouTube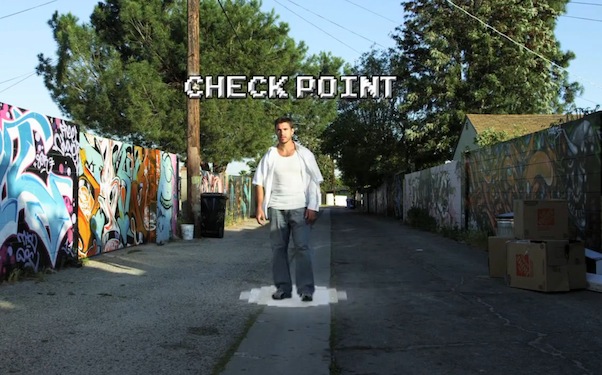 Posted by Evan Narcisse on
Nathan Kitada & Aaron T. Umetani–the upstart filmmakers who comprise the Country Club–have won a loyal following with their gritty "Brothers Mario" mini-movies on YouTube. The hilarious clips send up of the adventures of Mario, Luigi, Donkey Kong and other iconic Nintendo characters by walking them through every tough-guy/mafiaoso/heist flick cliché imaginable. They're also fortified by jokes that show true knowledge and love of the "Super Mario" games.
Their latest work represents a shift in approach, however. "Repeat" does away with the machinima animation and enlists live actors for a vignette about a dude trying to save a princess. The sound effects come off a bit a bit tinny and the camera angles could use some pop but it's not a bad first live-action effort for the Country Club guys.
You can see hints of the "Mario" games' acrobatics, side-scrolling beat-em-ups like "River City Ransom" and and the pop cultural meta-awareness of the "Scott Pilgrim Vs. the World" comics and movie. But, what I really like about "Repeat" is the way that it captures the experience of playing video games, especially old-school classics like "Double Dragon." As much as I loved even the "Scott Pilgrim" film, Edgar Wright's film didn't do that. You can see the hero memorizing the level and learning patterns, topped off by a bit of improvisation that uses the game against itself. And when it finally gets to the ending, a classic video game joke gets a bizarrely funny twist.
Do you want to see more live-action or more machinima from The Country Club? Let us know in the comments below or on Facebook or Twitter.