"The Black Eyed Peas Experience" to be Ubisoft's Next Kinect Dance Game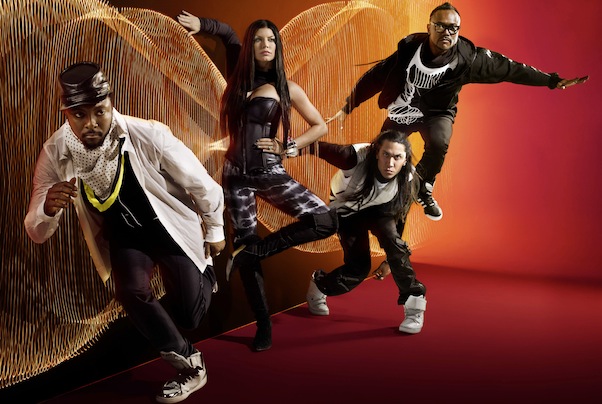 Posted by Evan Narcisse on
Whether you love them or hate them–and if you're under 12, you probably hate them–there's no denying that the Black-Eyed Peas are a pop musical force to be reckoned with. They've conquered the charts, sullied the Super Bowl and are more commercial than you can shake a Blackberry at.
Of course, they were going to get a video game.
Announced over the weekend was the existence of "The Black Eyed Peas Experience," a new dance game in the works for Xbox 360 and the Wii. It's following up on the mega-success of "Michael Jackson: The Experience," which has sold three million units. Ubisoft's created a juggernaut out of dance games and their flagship title in the category has sold about 14 million games over multiple releases.
The game will work much as UBi's other dance titles, with players mimicking the movements and/or lip-synching with either the 360's motion-sensing Kinect camera or the Wii remote. Now, I'm about as far from a BEP as you can get, but I liked the first few releases before Fergie joined the group. Fans of that era may remember that the Peas actually started off as dancers, so it'll be interesting to see if any of their choreography and songs from that era makes it into the game.
"The Black Eyed Peas Experience" game: Best Worst Thing Ever or Worst Best Thing Ever? Let us know in the comments below or on Facebook or Twitter.