Sweepstakes: Learn To Be Young, Broke & Beautiful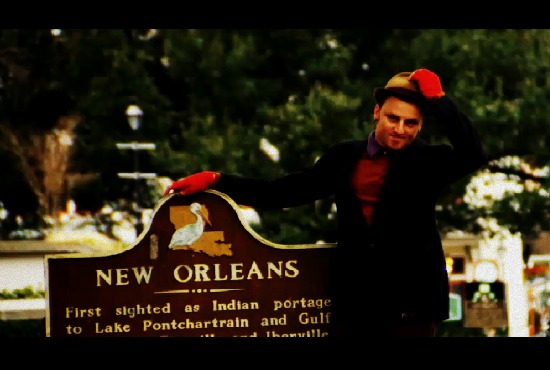 Posted by Melissa Locker on
Do you dream big? Do you have caviar dreams on a Chef Boyardee budget? With Stuart Schuffman, a.k.a. Broke-Ass Stuart, as your guide you can live large on small potatoes. IFC's new original series Young, Broke and Beautiful follows acclaimed travel writer/blogger Broke-Ass Stuart as he travels the country uncovering cheap gems that are on the map, but off the beaten path. You don't need to wait for the show to premiere on June 24th at 11 p.m. ET to start learning to be young, broke, and beautiful. You can enter for a chance to win a copy of Broke-Ass Stuart's new book, "Young, Broke and Beautiful: A Guide to Living Cheaply," right now. Through his words of wisdom, you can learn that being a broke ass is not about money, it's a state of mind.
Head here: To enter our sweepstakes and be one of the 200 winners who will receive a copy of Stuart's book.
Legal Stuff: Sweepstakes ends on July 8th. Winners will be notified by July 12, 2011. Must be 18 or older to enter. See the complete rules here.
Don't forget to tune-in to "Young, Broke & Beautiful", premiering on June 24th Fridays @ 11/10c on IFC: