Steven Soderbergh's "Haywire" Gets a Release Date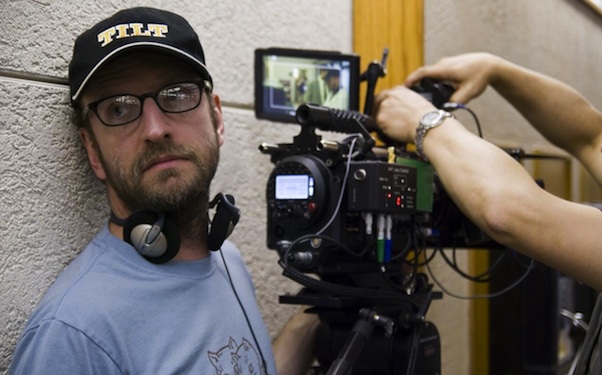 Posted by Matt Singer on
We've got an official release date for what Steven Soderbergh claims will be one of his last films before retirement (then again, he also recently announced another directing gig, a "Saturday Night Fever" in the world of male strippers, so who knows). The film is "Haywire" and it stars MMA fighter Gina Carano along with Channing Tatum (who's the star and writer of the stripper movie, by the way), Ewan McGregor, Michael Fassbender, Antonio Banderas, Bill Paxton, Michael Douglas, and Michael Angarano. That is a crazy good cast. The movie will open on January 20, 2012.
The press release from distributor Relativity Media also has the most detailed plot synopsis for the film I've seen so far. Here it is:
In "Haywire," an electrifying tale of espionage and betrayal, a female covert ops specialist (Carano), who works in the deadly world of international operatives, strikes back after discovering she's been double-crossed by someone close to her in the agency. The film is produced by Gregory Jacobs ("Ocean's" Trilogy) and written by Lem Dobbs ("The Limey").
The from the writer of "The Limey" part is news to me, and good news at that, since that's one of Soderbergh's most interesting movies. I'm not a big MMA guy, so I looked up Gina Carano on YouTube to see what sort of stuff was on there. Here she is on a TV show on the science of mixed martial arts.
I have no idea how good of an actress Carano will be, but she's pretty charismatic on camera (hers is definitely the most adorable reaction to a woman knocking a man unconscious I've ever seen). And it looks like she'll be able to do a fair share of her own stunts, always a big-time bonus for an action film. January's not known as a time for quality movies; hopefully Carano and the rest of the "Haywire" crew will change that next year.
Are you psyched for "Haywire?" We want to hear from you. Tell us in the comments below or on Facebook and Twitter!