Jason Statham's "Killer Elite": The First Release From New Theater Chain-Backed Distributor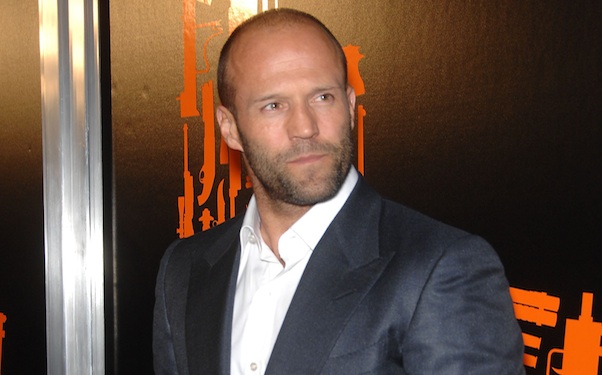 Posted by Matt Singer on
Deadline reported earlier today that "Killer Elite," a new action film starring Jason Statham, Robert De Niro and Clive Owen, will be the first film released by new distributor Open Road Films on September 23, 2011. This is interesting news for a few reasons: 1) It stars Jason Statham. 2) It stars Jason Statham and Clive Owen. And 3) Open Road is a a new (sorta) independent distributor, founded by multiplex chains AMC and Regal Entertainment.
It's an interesting time for the movie theater business. As they get into the distribution business for themselves, it gets even more interesting. Just last month I interviewed filmmaker Sean Kirkpatrick whose first film, "Cost of a Soul," was being released by AMC and Relativity Media after it won a nationwide contest. It was a one time deal (and certainly a smart public relations move) but it was also, I thought, an interesting test case. Now AMC and Regal, the two biggest exhibitors in the United States (as well as the two biggest competitors) have teamed to form their own shared distribution company. Open Road was first announced a few months ago but is just now kicking into high gear with "Killer Elite" which, according to Thompson on Hollywood, is based on a true story and a novel called "The Feather Men" and not the Sam Peckinpah movie of the same name. Statham plays "a special ops agent lured out of retirement to rescue his mentor (Robert De Niro). That requires killing three canny assassins led by Clive Owen." Juicy.
The Open Road press release from March included this quote from AMC president Gerry Lopez:
"As major studio releases have declined in recent years, Open Road Films will fill an important gap that exists in the market today for consumers, movie producers and theatrical exhibitors… Open Road Films will provide a broader availability of movies to consumers."
Of course movie theaters owning the movies they screen is nothing new; that — or maybe the flip of that — is the very foundation of the Hollywood studio system. At least it was the foundation until the famous "Paramount Decision of 1948," which found the studios guilty of monopolistic trade practices and forced them to divest themselves of their exhibitor arms. We haven't quite returned to those heady days of the trusts quite yet — Open Road is acquiring its films, not producing them itself, and Regal and AMC aren't going to exclusively show Open Road programming — but we're getting a wee bit closer. That's interesting too. Maybe not quite as interesting as a new Jason Statham action movie, but pretty interesting all the same.
Psyched for "Killer Elite?" Tell us about it in the comments below or on Twitter and Facebook!