Watch The Making Of Spike Jonze's New Short Film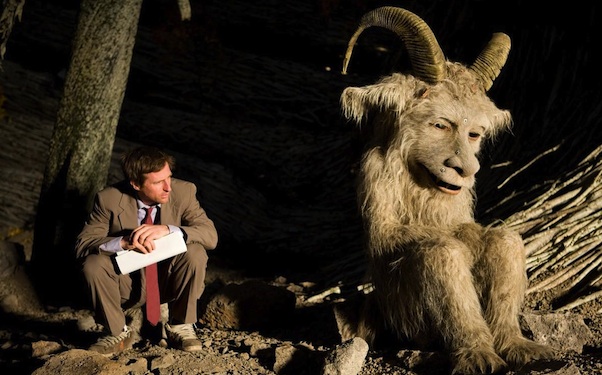 Posted by Matt Singer on
Heads up, Spike Jonze fans. Fresh from its premiere at Critics Week at Cannes, Jonze's new short film — "Mourir Auprès de Toi" — premieres this Friday at the IFC Center in New York. The short will play before every regular feature at the theater for two weeks. Here is a little background on the project and a plot description from the press release:
"A collaboration between Jonze ('Being John Malkovich,' 'Adaptation,' 'Where the Wild Things Are') French designer Olympia Le-Tan and filmmaker Simon Cahn, the whimsical, humorous and poignant 'Mourir Auprès de Toi' was inspired by Ms. Le-Tan's accessory designs-embroidered felt adaptations of first editions of classic books. 'I just loved them and loved the world she was making,' Mr. Jonze explained "So I asked if I could have one. And she said yeah, if you want to make a film for it.'

Set in Paris 's storied Shakespeare and Co. bookstore, the film concerns the adventures of a skeleton (voiced by Jonze) who springs off the cover of 'Macbeth' and falls for a damsel from 'Dracula.' Filmed in painstaking stop-motion animation, the film required a new stitched felt character for each shot-some 3,000 felt parts in total."
"Mourir Auprès de Toi," by the way, translates to "To Die by Your Side," which suggests this is one felty adventure sure to please Morrissey fans as well as Spike Jonze fans. For a small preview, here is a short making of short about the short (Short.) by "Mourir"'s co-director Simon Cahn. The glimpses we get of the film itself look super-cool. Felt looks soft but it will punch you in the FACE!
What's your favorite Spike Jonze movie? Tell us in the comments below or on Twitter and Facebook!