Spend Sunday Watching The Onion News Network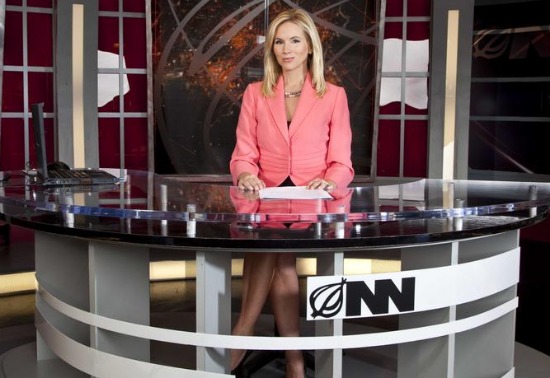 Posted by Melissa Locker on
Usually Sunday is the red-headed stepchild of the weekend. It's nice enough, but Saturday is the one you really like. However this weekend, it is Sunday's chance to be the most favorite and revered day of the week. Why? Because this Sunday we are showing back-to-back episodes of America's favorite news program The Onion News Network. The information fest starts at 12:45 p.m. ET and runs until Richard Linklater's "Waking Life" starts at 4:15 p.m. ET.
This Sunday when your world is gripped by confusion and terror, there's only one news network you can turn to: the Onion News Network. The Onion News Network is the most popular 24-hour cable news network in America, delivering hard-hitting, up-to-the-minute reporting to more than 100 million households nationwide. The network boasts more attack satellites than any other news organization and no other channel has more secret surveillance cameras in homes, businesses, and high-level government offices.
But wait, there's more: If you follow @BrookeAlvarez on Twitter, you can watch her live-tweet the Onion News Network marathon starting at 12:45pm ET.
Here are a few of our favorite hard-nosed news stories from the Onion News Network:
Kim Jong Il Ends Nuclear Program For Lead In Next Batman:
FDA Official: "Just Eat A Goddamn Vegetable"
Judge Rules White Girl Will Be Tried As Black Adult
The Onion News Network airs on IFC on Sunday at 12:45 p.m. ET