Soundtracks: "The Art Of Getting By"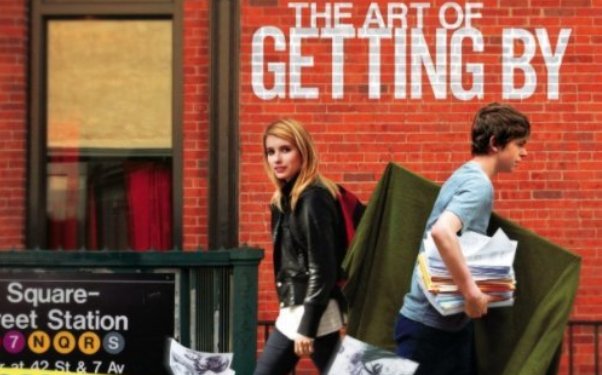 Posted by Brandon Kim on
Teen slacker, George, thinks he's got it all figured out until he meets "doe-eyed" Sally in "The Art Of Getting By" — and cue eclectic indie soundtrack. Curiously, this one features a roster of bands who seem like they are years off the apparent target demographic's playlists. With Mates of State, The Shins, Earlimart, Pavement and French Kicks, it feels more like the hit soundtrack of 10 years ago.
Leonard Cohen's "Winter Lady" adds some serious weight and is happily not mindlessly overused like another Cohen song I could name. There are also three tracks from the score by composer Alec Puro ("The Good Night"). The soundtrack is out on June 14th on Rhino and Amazon. The movie opens on June 17th. [film music reporter]
The full track list is below. Here are a couple song's from the soundtrack — Earlimart's "We Drink On The Job" and "Pavement's classic 90's sadthem, "Here."
"The Art Of Getting By" track list:
1. "We Will Become Silhouettes" — The Shins
2. "We Drink on the Job" — Earlimart
3. "Sally's Theme" — Alex Puro
4. "Sleep the Clock Around" — Mates of State
5. "This Momentary" — Delphic
6. "Christmas Break" — Alec Puro
7. "Winter Lady" — Leonard Cohen
8. "The Skin of My Yellow Country Teeth" — Clap Your Hands Say Yeah
9. "Sally's Bedroom" — Alec Puro
10. "Spitting Fire" — The Boxer Rebellion
11. "Here" — Pavement
12. "The Trial of the Century" — French Kicks
Does this soundtrack take you back? Let us know in the comments below or on Twitter or Facebook!