"Shadow Cities" turns New York, London and other urban areas in mystical battlezones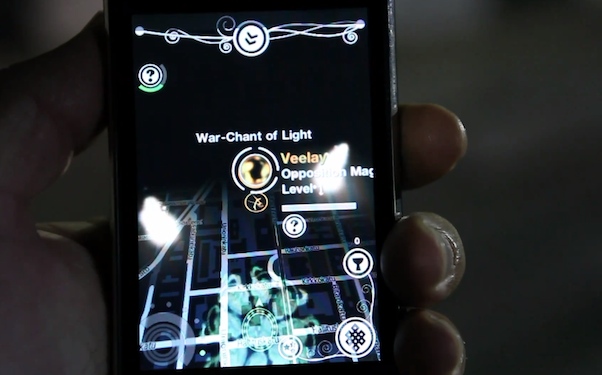 Posted by Evan Narcisse on
You know how on Foursquare you become the mayor of a location just by getting the most check-ins? Seems kind of..easy, doesn't it? There's no wrangling, no jockeying for position. You just show up. Anyone who's followed politics or human nature throughout history knows that that no leadership title has ever been gotten that easily.
Finnish developer Grey Area knows this. That's why their iPhone MMO "Shadow Cities" turns the real world into the a arena of competition. The game's fiction casts you as a technomage with the iPhone as a magical device that lets you see a magical overlay on top of real-world maps. You recruit friends no matter where they may be and together you conquer neighborhoods for points and power. To battle, you draw runes on the phone's touchscreen. Because it's location-based, you'll have access to different spells and spirits depending on where you are in the real world.
"Shadow Cities" is a quick play experience, which probably accounts for its popularity so far. When the game launched in its native Finland, it bested "Angry Birds" to get the #1 spot on its first day. Grey Area's rolling out expansions throughout Europe today, meaning that there's tons of new territory just waiting to be grabbed. So, if you've ever wanted to own the Guggenheim Musuem in Bilbao or the Millennium Tower in London, now's your chance. Best of all, "Shadow Cities" is free on the App Store–though you can buy power-ups through microtransactions–with weekly campaigns rolling out regularly. Think of it as LARPing with the cloaks and swords.
Are you on "Shadow Cities"? Just how big is your domain? Let us know in the comments below or on Facebook or Twitter.