Rhett & Link: Commercial Kings LoCo Awards and Sweepstakes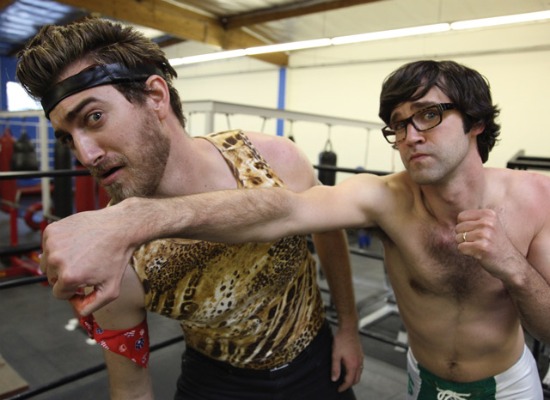 Posted by Melissa Locker on
Have you ever watched a local commercial and thought to yourself, "That commercial is The Worst. It should get an award!" Now, thanks to Rhett and Link, it can! In conjunction with IFC's new show "Rhett & Link: Commercial Kings" you can nominate the best in the worst of local commercials for The LoCo Awards.
The LoCos allows fans to upload and vote for their favorite local commercials, in 10 categories, now through July 20. But wait, there's more! Every day that a fan votes, they can enter into a sweepstakes to win one of ten $250 prizes, which we hope will be used to help support a local business in their community. One of these ten $250 prize winners will also receive the costume worn by Roger, owner of the Presidential Carwash, which is priceless.
The categories/honors up for grabs include:
– The Palme d' LoCo: Best Local Commercial Overall
– Best Performance by an Animal or Child
– Best Original Song/Jingle
– The Jaw Dropper: Most Memorable Special Effect or Set Design
– The Star Swipe Award: Best Use of Graphics
– The William Shatner Honor (Most Overly Dramatic Performance in a Local Commercial)
– Most Unforgettable Tagline
– Best Costume or Mascot
– The LoCo Golden Turkey: The commercial most in need of Rhett & Link's help!
– The Lifetime Achievement Award: Bestowed upon a memorable, and perhaps even deceased, local advert pitchperson legend
To further explain the new awards show, Rhett and Link made this little commercial:
video player loading
.
.
.

"Rhett & Link: Commercial Kings" premieres on IFC on Friday, June 24th at 10 p.m. ET