Neil Young's new live record gives his dismal '80s a bright spot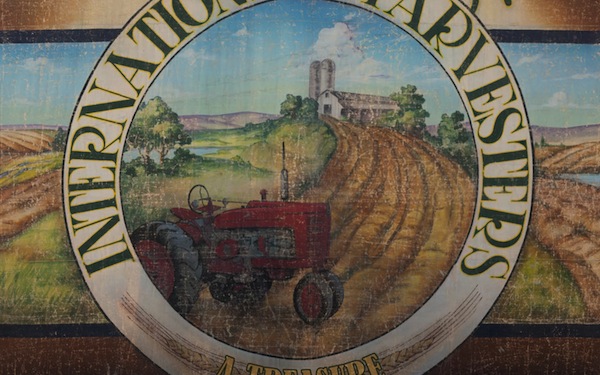 Posted by Grayson Currin on
The accepted wisdom regarding Neil Young's career is that, unless you're really willing to dig for gems, you'd bdo best to skip his '80s output. In the decade-plus that came before the reign of Reagan, Young released some of rock's most memorable songs–"Cinnamon Girl," "Southern Man," "Down by the River," or for a few years, pretty much everything he touched. And after the '80s, he occasionally approached the apogee of his output, with Ragged Glory, Harvest Moon, Mirror Ball and a personal favorite, Silver & Gold. But when you have to comb through about a decade's worth of material to realize the (relatively low) highlights are "Hippie Dream," "This Note's For You," and, uhh, "Inca Queen," you'd do best to find alternative ways to spend your time.
But A Treasure, released today by Reprise Records, collects 12 tracks recorded live by Young and a band of country music all-stars he called the International Harvesters in 1984 and 1985. You might recognize some of this work from Old Ways, his 1985 fuck-you-it's-country statement from Geffen, and you'll eventually spot the woozy, warped number as a rebuilt "Flying on the Ground is Wrong," the Buffalo Springfield hit. But five of these songs have never been released, and even the songs that you know spring with a new vitality that, given Young's reputation during this era, you might not expect. He sounds like he's having fun, and the band behind him sounds both well-rehearsed and ultimately fluid. Young's released a lot of live records over the years, especially with his Archives series. This one's worth your time.
As good as A Treasure is as a live set, it also succeeds contextually, forgiving the bulk of Young's dismal '80s output and adding an enjoyable adventure in the middle of a decade that, for his career, didn't really have many. With its brittle electric chew, an unreleased song like "Grey Riders" serves as a chain between Tonight's the Night and Ragged Glory; his ease in front of and natural affinity for the country band at his back on the fairly perfect "Nothing is Perfect" links Harvest to Harvest Moon and Silver & Gold. It's an oasis for a portion of Young's career that's long needed it. Don't treat the date like a warning label; treat it like a chance at new appreciation.
Something you like about Neil in the '80s that we don't? Yell at us.