What I want from an all-you-can-watch movie theater pass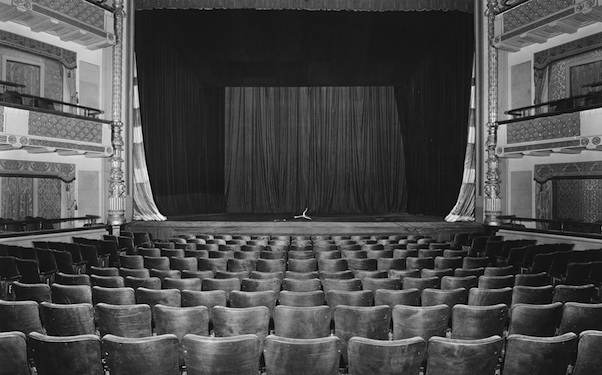 Posted by Matt Singer on
Word from Wired on a new service called MoviePass that, starting in July, will offer unlimited Netflix-esque access to movie theaters for a flat monthly rate. The program will begin in the San Francisco area and expand nationally over the summer and into the fall.
The idea of an all-you-can-watch pass for theatrical movies is an intriguing one. As one potential customer, here's what I would look for from this sort of service.
1. Reasonable pricing.
The price for MoviePass quoted in the Wired piece is $50 a month. In New York City, you'd need to see more than four movies a month to get your money's money out of the program. In other parts of the country where movie tickets are cheaper, you'd probably need to more than five or six times to break even. Wired also mentions a "limited pass" for $30 a month, which would probably make a lot more sense for most New Yorkers than the unlimited plan, since $30 for four movies would be a steal in this town.
2. Flexibility across all movie chains.
This idea will only really work if you can go to any theater and use it. This is especially important for indie movie fans. If you only want an unlimited pass to see "Transformers 3" "Green Lantern" and the rest of the enormous ilk, you'll have plenty of options because they're playing everywhere. If you're the sort who'd use MoviePass to see "Passione" or "Terri" or "Project Nim" you better hope the one theater in your town that's playing it signs up to the service. Wired says that by the time MoviePass is fully up and running this fall they'll offer access to "40% of the nation's screens." The question is: which 40%?
3. Reserved seating.
If MoviePass will let me reserve a seat for a movie and then show up two minutes before it starts (and after the brunt of the pre-show commercials), it's got me interested. But what I really want is a whole quasi private section in the theater for pass holders. That way you can show up late and be guaranteed not just a seat, but a good seat. That would be tough to maintain and police, I know, but it would be definite selling point.
4. No surcharges
This one's not happening, since Wired specifically states that users who want to see 3D or IMAX movies will need to pay a $3 surcharge. But getting to bypass the endless upselling at movie theaters would be a hugely appealing feature. Maybe someday.
Interested in MoviePass? Tell us in the comments below or on Facebook and Twitter!