One movie theater's hilarious warning to customers about "The Tree Of Life"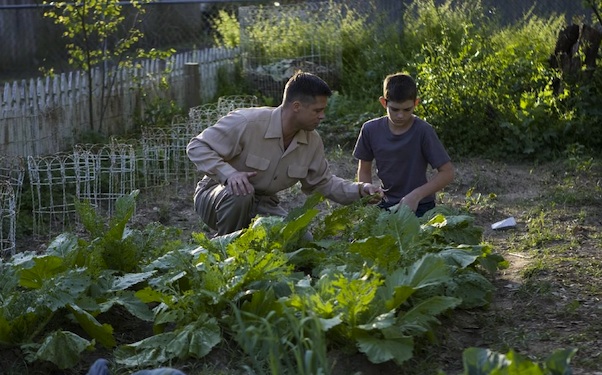 Posted by Matt Singer on
Via Jim Emerson, Editor of RogerEbert.com, and Toronto film critic Christopher Misch, comes this hilarious and depressing photograph of a posted sign from the Avon Theatre Film Center in Stamford, CT. It's a warning to any customer who might be considering seeing Terrence Malick's "The Tree of Life:"
You can almost see the "Saturday Night Live" sketch right now (assuming "Saturday Night Live" decided for one week to get incredibly niche, and do a sketch about the reaction to a Terrence Malick movie):
INT. MOVIE THEATER – NIGHT.

A confused looking PATRON walks up to the theater's ticket desk. A dead-behind-the-eyes CLERK waits motionless and emotionless as he approaches.

PATRON
Hi there.

No response.

PATRON
Yes, um, there's a problem with "The Tree of Life."

CLERK
What's the matter?

PATRON
Um, yeah, it's just…it's just a little too visionary for me.

CLERK
Too visionary?

PATRON
Yeah. Too much vision. Also the dinosaurs in this are a lot different than the penguins in "Mr. Popper's Penguins."
Aaaaand scene. Look, people, I get it. I wasn't a huge fan of "The Tree of Life" either. But we live in a society. And this is the social contract: you pay your money and you see the movie. You can think whatever you want about it, but you don't get your money back just because you didn't like it. When I used to work in a comic book store, every month or two without fail someone would buy a comic then return a few minutes later and say "I don't like it, I want a refund." To these people, I would carefully explain that that's not how it works. "You already read the book," I would say. "You paid for the experience, not the satisfaction." And then I would call the police.
I do love that the Avon's note explains that "Tree of LIfe" is a "uniquely visionary and deeply philosphical film from an auteur director," as if for some people, reassuring them that it came from an "auteur" and not some hack from East Bumblesville will assuage their anger. If I lived closer to Stamford I would work up a disguise, get a hidden camera and go complain about the auteur theory. "This is not what Truffaut meant when he said there were no good and bad movies, just good and bad directors! I staunchly refuse to expand my horizons!" I can't wait to see what the Avon says about "Uncle Boonmee."
Do you think you deserve your money back after a bad movie? Tell us in the comments below or on Facebook and Twitter!