"Left 4 Dead" fan film puts Valve's frantic foursome in real-world peril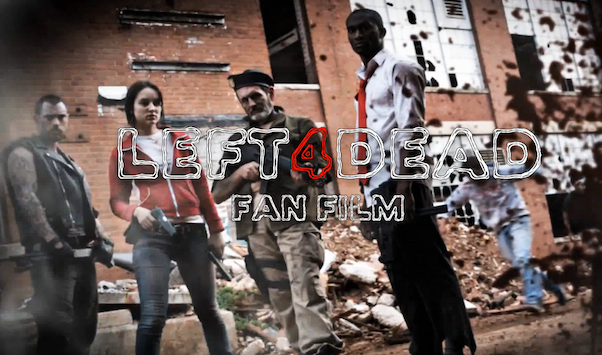 Posted by Evan Narcisse on
One of the things that made Valve's two "Left 4 Dead" games so immediately accessible was how they referred to zombie tropes established through films. So, the ideas of sticking together, safehouses and rescue by the military all seemed familiar even as you played through a series of unfamiliar dangers.
A new fan-made clip brings the reference cycle back to cinema, with a quartet od actors portraying the survivors of a zombie virus outbreak. The casting's pretty spot-on in the YouTube mini-movie. Co-ed Zoey, nerdy-cool black guy Louis, grizzled oldster Bill and biker tough Francis all look quite like their playable counterparts. The actor for Bill in particular channels the cantankerousness of his "L4D" character effectively and, when Louis utters his signature "stay positive," it's hard not to giggle.
Filmmaker Brett Driver pulls off some decent special effects and make-up for what had to be a no-budget scenario, and the locations and props add to the could-be-any-era feel that the "L4D" game establishes. The nods to the game's indispensible pain pills and various super-zombie types work well, too. If one thing grates on me here, it's the atonal overacting of Francis. It's way too agro and stilted. Vince Valenzuela does Francis' voice in the game and there's a slight stoner quality to it that makes the tattooed gearhead more likable. The Survivors in "L4D" don't have much dialogue, but the lines they do have are delivered with an affable mix of humor and anger. They may not like the whole "swarms of mutated undead" deal but you can tell that they're coping as best they can. If Driver ever gets more footage shot, I hope he manages to get more of that feeling into his "L4D" homage.