Kanye West Gave Surprise Performance At Gil Scott-Heron's Memorial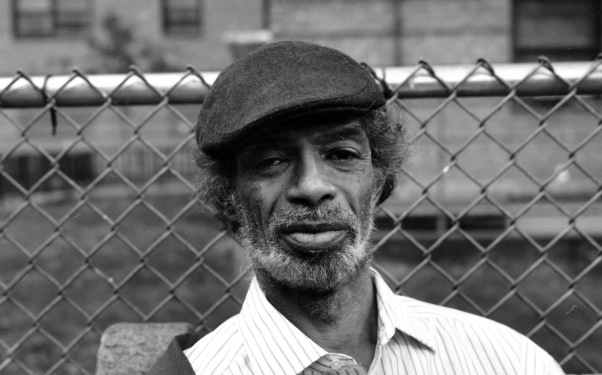 Posted by Brandon Kim on
Friends and family gathered to honor and celebrate the life of poet-musician Gil Scott-Heron yesterday, at Harlem's historic Riverside Church. His daughter Gia "proclaimed the revolution will be televised" in a stirring service during which she "performed an original poem, called 'Time' and sang Bette Midler's 'The Rose,' the NY Daily News reports.
Another speaker was Scott-Heron's first wife, Brenda Sykes, who reminisced about Kareem Abdul-Jabbar (who introduced her to Scott-Heron) and the poet's friendship with Stevie Wonder. She told about how Wonder wanted to dance on stage, but didn't trusted anyone to keep him from bumping into things. He trusted Scott-Heron though. "Gil led Stevie in a conga line," she said, and added that they toured together after the death of Dr. Martin Luther King Jr. in an effort to create the federal holiday in his memory.
Later, Kanye West, who was deeply inspired by Gil-Scott Heron's work, gave a surprise performance. In sunglasses, wearing a black suit and black loafers (no socks like a player), he closed the ceremony with his song, "Lost in the World," which incorporates a sample from "Comment No. 1" by Gil Scott-Heron.

Kanye West — "Lost In The World"
Wasn't that sweet of Kanye? Let us know what you think below or on Twitter or Facebook!