James Franco Goes Indie With Josh Lucas In This Exclusive "Shadows And Lies" Clip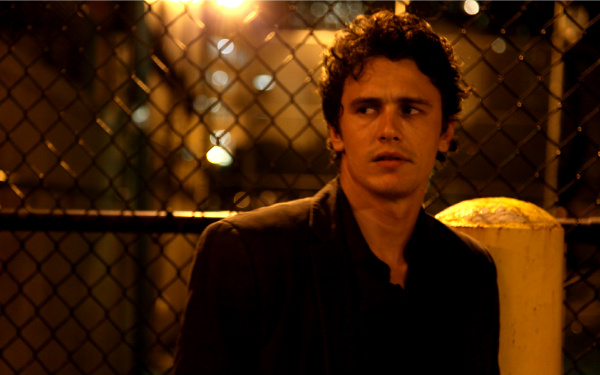 Posted by Brian Jacks on
Over the years, James Franco has carefully managed to straddle both the indie and mainstream worlds. One day he's pinned under a boulder for Danny Boyle's "127 Hours," and then a month later he's surrounded by talking monkeys for the "Planet of the Apes" prequel. All of that happens concurrently with Franco's doctoral push at two top-tier universities, as well as a "Three's Company" project that the actor unveiled at this year's Sundance Film Festival. With all these projects on his ever-growing plate, somehow Franco also managed to star in a small crime thriller called "Shadows and Lies," and we've got an exclusive look at one of its pinnacle scenes.
In the film, Franco plays an enigmatic criminal who befriends a beautiful call girl who doubles as the favorite eye candy of a dangerous New York gangster (subtly played by Josh Lucas). The tangled situation forces Franco to leave town, but after four years on the run, he returns to claim the woman he loves.
The scene above finds Franco meeting the crime boss for the first time, which results in terse dialogue and careful acting that wouldn't seem out of place on a Broadway stage. You can see the rest of the star's interesting performance when the film hits store shelves on June 7.
Will you be checking out James Franco's "Shadows and Lies"? Chime in below or on Twitter or Facebook.