Jack White and Karen Elson Mark Their Anniversary By Getting Divorced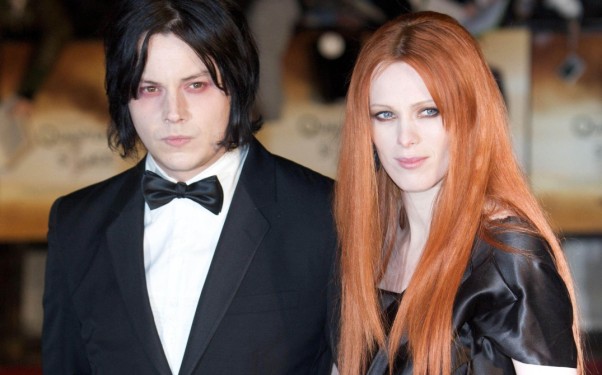 Posted by Brandon Kim on
Six years ago this month, Jack White married model and singer, Karen Elson in a ceremony performed by a Shaman priest while floating in a canoe on the river in the Brazilian city of Manaus. Tonight, they'll celebrate their divorce with a big party in Nashville, Rolling Stone reports .
The invitation ensures that the Nasville bash will be a "positive swing back hum dinger" with "dancing, photos, memories, and drinks with alcohol in them." It invites the close friends and family only (no plus ones or dead beats) to "celebrate together this anniversary of the making and breaking of the sacred union of marriage with our best friends and animals."
White said in a statement that he and Elson will "remain dear and trusted friends and co-parents to our wonderful children Scarlett and Henry Lee," and "feel so fortunate for the time we have shared and the time we will continue to spend both separately and together watching our children grow."
Classy, aren't they? Celebrate with us in the comments below or on Twitter or Facebook!